Done-For-You Content That Your Audience Will Love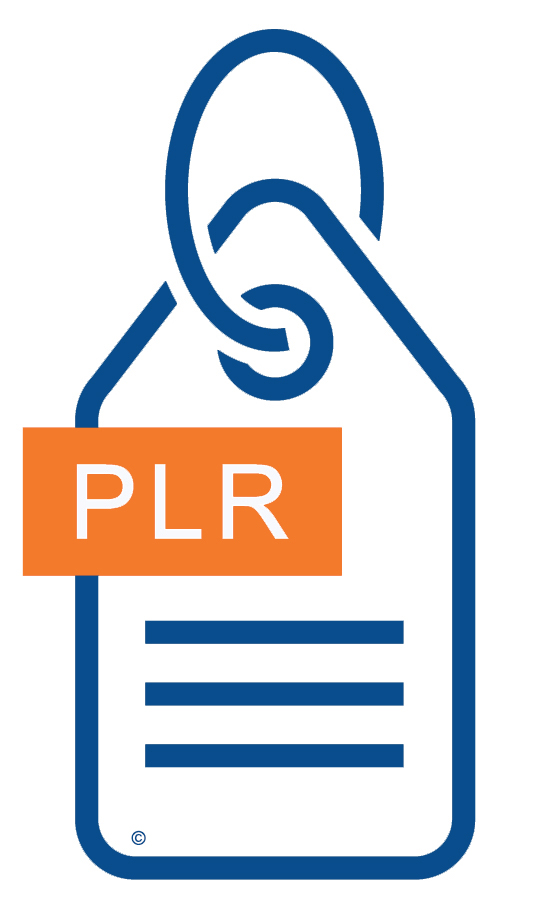 Your Secret Weapon For Crowd-Pleasing Free And Paid Content…
Quickly Roll Out Professional Content
That You Can Sell Or Give Away
And Never Write From Scratch Again.
Grab One Of My Done-For-You Products That You Can
Brand And Use As If You Created It Yourself.
No matter what sort of business you're running online, you need content – and a lot of it.   To do what you do to make money, you need an ongoing supply of both free and paid content.  It's the only way to start, sustain and scale your business for the future.
Some of this content you're going to want to create from scratch yourself.  But, for some of this content you're going to want a SHORTCUT that enables you to create it faster, easier and better than if you had done it yourself.
That's where my PLR (private label rights) content here at Earncome will be your secret weapon.  This done-for-you content is waiting for you to download and put to work right now to make a profit for your business.
You don't have to write it yourself …
but you can use it as if you wrote it yourself!
That's what my PLR content is:  content where you get the license to not only give away and / or sell the content, but you can also modify it in just about any way you please and put your name as the licensed distributor.  It's content for you to use without having to write a word of it.
So, when should you use it?
Here's When Using PLR Content Is The Smartest Thing You Can Do…
There are three scenarios when the smartest thing you can do for your content creation is to use done-for-you PLR content…
1. When you don't have time to create the content yourself.  You're juggling a lot.  Between all the moving parts of your business and all that is going on in your personal life, sometimes you just need a way to speed things up.  PLR is a great way to get the content you need without adding yet another thing to your already overcrowded schedule.
2. When you don't want to create the content yourself.  Let's face it, sometimes we don't want to do the things that we know we need to get done.  Maybe it's a lack of motivation.  Maybe it's writer's block.  Maybe the task seems daunting. Maybe there are other aspects of your business that are more enjoyable.  Whatever "it" is, PLR content is the solution.
3. When you don't know enough to create the content yourself. In some cases, other people simply may be able to create the content needed better than you can.  They may know the subject better than you do.  They may be able to write better than you can.  With PLR content, you can get expert content that makes you look like a credible resource for materials on the subject.
THE BOTTOM LINE IS THIS:  PLR content helps you get "unstuck" in whatever content creation area that is holding you back from getting results for your business by getting content done for you.
With the availability of my PLR content here at Earncome, you can write when you want to, have time to and have knowledge to … or never write from scratch again.  Either way, there is available and affordable PLR content here to fill in the gaps for your business and add more income streams to it.
You don't have to come up with ideas, test, research, plan,
outline, write, revise and format the content.
I've done all of that for you.  
There has never been an easier way to get premium PLR content and start taking orders quickly than by grabbing up one of my private label rights licenses.  This is a tremendous opportunity to "speed up" your content creation with PLR you can trust.  Here's why…
What You Can Expect From My PLR Content…
There are lots of options when it comes to buying PLR content.  And most of them come with lower price tags than what I charge for my PLR.  That's because I don't compete on price; I compete on quality.  That's the reason people around the world buy my PLR content:  when your reputation is on the line, you want only the best…
This Is Premium, High-Quality Content That's Ready-To-Go For You
My PLR content is always based on an in-demand idea, well-researched for results-driven talking points, outlined with progress for the user in mind, filled with meaty ideas and examples, proofed and professionally revised.  What you download is "ready-to-go" out of the box so all you need to do is put your brand on it and set it up at your site.  While you can tweak the content in any way that you want… you don't have to make any changes.  It's ready to go. You can go from download to taking orders in less than 24 hours. 
Marketers On Six Continents Trust This Content (And Antarctica Is Next)
The most important thing you can do when selecting PLR materials to use for your business is to find out who offers the best content in your niche.  Search for "Jimmy D. Brown" at Google and take a look at what people say about my PLR content.  It is trusted by business owners just like you (bloggers, coaches, course creators, membership site owners and so forth) on the six inhabited continents.  From those just getting started to established experts in the industry, I'm a go-to source for PLR.
My Work Is Backed By Twenty Years Of Content Creation Experience
Here's my brief resume'… I have overseen the creation of over 150 of my own information products, I have been creating information products for over 20 years, I started the PLR industry (coined the phrase "private label" rights, I had the first PLR products and the first PLR membership site), and I teach content creation through a 12-month training program (Content Creation U) with 120 lessons and over 1000 pages of lessons which deliver a "content creation education" to students.  I know how to create high-quality content.
You Will Receive Rock-Solid Content Your Customers Are Sure To Love
While giving you a shortcut to content creation for when you don't have the time, desire or knowledge to create it yourself is important, even more important is that you make your customers happy with the content you give them.  Not all content is created equal.  What your customers are sure to love about my PLR content is simply this:  it delivers.  There is "no fluff, no filler."  Everything is written in my "easy-to-understand, easy-to-apply" style of simplifying processes so people get results.  You.  Will.  Look.  Good.
Normally in salesletters like this one, it's important to focus on YOU the reader.  But, in this particular case, it's important to focus on ME in this section.  Why? 
Because if you're going to buy MY PLR CONTENT to use in YOUR BUSINESS,
then you need to know that I know what I'm talking about. 
None of what I said above is meant to brag or boast.  That's not my thing.  In fact, I'm a little reluctant to say any of these things, but I know that it's important to establish credibility.  You need to know that I know what I'm talking about.  And after you buy a PLR product from me, you will.  In fact…
The greatest testimony about the kind of PLR content you will
download from this site is simply this:  my customers keep coming back.
There are a lot of PLR providers out there.  Some of them are very bad.  And some of them are quite good.  A few of them are very, very good.  Heck, when it comes to other niches, I'd gladly recommend some of them.  But when it comes to this niche, I think my track record speaks for itself for why my PLR content can be of tremendous value to you and your business.
What Does It Mean To Have A PLR License To My Content
It means…
• You have a ready-to-go product that will save you weeks or months of time on content creation. 
• You have a high-quality product that you can quickly and easily brand as your own. 
• You have premium content that you can use to build your list, generate traffic and get orders. 
• You have an asset that you can use in multiple ways as if you wrote it yourself to build your business. 
• You have a new stream of income you can add to your funnel. 
• You have something to provide for your audience that has real value and offers real help to them.
YOU CAN USE THESE PRODUCTS IN MANY WAYS TO BRING
BENEFIT TO YOUR AUDIENCE AND PROFIT TO YOUR BUSINESS!
What can you do with this content?  Everything from selling it, giving part away, or both (best option!).  Here are some ideas to get you started thinking about how to use this product to get more site traffic, more subscribers, and more sales…
1. Put your name and brand on the product and use it "as is" or tweak it in any way that you like to personalize it.
2. Sell the content for its suggested price of $19.97-$97.00 per order (depending on the product) or offer it at a discount.
3. Give portions of the product away as a super high-end lead magnet to build your list (and upsell the rest).
4. Use some of the content as ready-made blog posts. (Best option:  Share some of the content and upsell the rest.)
5. Provide your clients with copies of the product as part of their coaching with you to give them valuable content.
6. Offer the product as a bonus or incentive to those who purchase another offer from you.  (Or as an upsell or OTO.)
7. Convert some of the product into an email autoresponder series to promote the paid version or other products.
8. Add part or all of the product into your membership site for your members to access as one of their benefits.
9. Create a book, home study course or other premium-priced physical product to drop-ship to customers.
10. Develop any other kind of free or paid offer from the content that will benefit your audience and your business.
You can do almost anything with the content as if you wrote it yourself…
• Add your branding, colors, logo, site and name.
• Extract from it, add to it or use it as is.
• Edit and rename it in any way that you want.
• Sell it or give it away in whole or in part.
• Combine it with other content for a unique package.
• Translate it into another language.
• Offer it as a bonus, content upgrade or other incentive.
• Use it as the basis of workshops, programs and classes.
• Convert it to audio, video, webinars or other media.
Best of all…
KEEP 100% OF THE PROFIT YOU EARN FROM THE CONTENT.
Your one-time purchase of PLR licensing entitles you to keep everything you earn from the content for life with no additional fees or royalties due.  Your small investment for the license can be returned countless times over throughout the lifetime of your usage of the content. Of course, I can't promise that you'll make any money from this PLR because I don't know anything about you and how you run your business.  What I can promise you is that people will make money from this PLR content and being one of those people is up to you.
While there are numerous things you can do with the content, there are only a few things you cannot do…
RESTRICTIONS: 
• You cannot pass on (sell, give or transfer) any kind of licensing rights to other people.  This means that your subscribers, customers, and affiliates / partners may not have PLR rights, reprint / resell rights, giveaway rights or any other kind of distribution rights passed on to them for this product or anything created from it. 
• You cannot claim authorship unless you've rewritten it to the point that it is unmistakably and uniquely yours. This means you can use the content as if you wrote it yourself, but you cannot claim that you wrote it yourself. You didn't write it.  It's dishonest and unethical (and maybe illegal) to make people believe that you did.  Instead, simply put your logo / branding / business name onto the content, or "Presented by" / "Published by" / "Distributed by" your personal name.  For excerpts (ex. social media snippets, blog posts, reports), either publish the content unattributed or with a similar disclosure as mentioned above.
• You cannot mention Jimmy D. Brown as the source of the product (for various legal reasons) but you can include, "This product is based on original course curriculum developed by Jimmy D. Brown of Earncome.com and obtained through authorized licensing." This is not required, but feel free to do so if you want an added level of transparency with your audience.
• You cannot syndicate content from this product (IE articles), sell any portion as a Kindle ebook (which violates Amazon's TOS), or offer this content through an auction site.  You agree to hold other licensees harmless for their usage of the content.  I reserve the right to make final decisions on any usage of PLR content purchased from this site that is not specifically addressed in these terms to protect the value of the content and the investment of licensees (like you!), and my decision is final.
Note: There are no refunds for PLR licensing.
With Your PLR License You May Sell Or Give Away This Product,
In Whole Or In Part, As It Is Delivered To You Or Edited As You Want,
With Your Name And Brand On It As An Authorized Licensee.
Keep 100% Of What You Earn.  No Additional Royalties Or Fees.