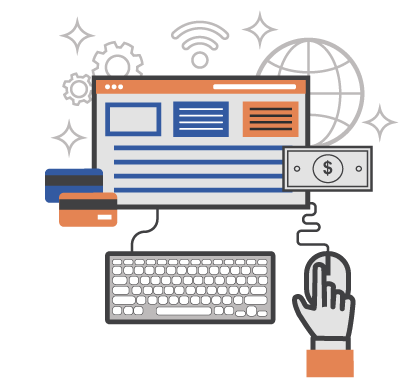 It's A Super Simple Arrangement You're Gonna Love…
Give Away Content.
Get Affiliate Commissions.
We Are Looking For Motivated Affiliates Who Are Ready To Make Money
Just By Letting Other People Test Drive Our Courses And Resources.
Here's How The Earncome Affiliate Program Works…
(Hint:  It's Completely Custom-Tailored Based On Your Choices!)
1. Decide Which Product You Would Like To Promote.
We have a wide variety of courses and resources available … and more are being added every month.  Visit our
products page
and choose one of our products that is a good fit to tell your tribe about.  While you can promote as many of our products as you want, it is recommended that you focus on one at a time for best results.
2. Choose What Content You Would Like To Give Away.
Review the sales page of the product you have chosen to promote and choose a lesson, resource (checklist, cheat sheet, etc.), or bonus you would like to give away as a free excerpt. This will be a great way to let your subscribers, blog readers, followers, and customers "test drive" our content and introduce them to the product.
3. Request A Custom-Tailored Copy Of The Free Content.
Open a support ticket in the member's area and we will create a customized copy of the excerpt for you to give away.  This PDF will be embedded with your affiliate link for the featured product.  Upon reading the free excerpt, your clients will have the option of purchasing the full product.  If they do so … you earn a 50% referral commission!
4. Tell Others About The Free Content And Paid Product.
After we have prepared and delivered your custom PDF (usually within 24-48 hours), simply publish it at your website or blog and start telling others about its availability.  You can use one of our
fill-in-the-blank affiliate email templates
to craft your promotional mailing or announcement.  For best results, use follow-up emails and announcements to promote the paid product too.
 It's A Super Simple Arrangement Where Everybody Wins.

Apply To Become An Affiliate Right Now…
Our affiliate program gets results … but it's
not for everyone
.  Please only apply if you are
established
,
experienced
and
ethical
…
1. Established. This means you are already earning income from your business in a niche that is a good fit for our products.  If you don't have an existing website and list which are generating revenue, then please hold off on applying until you do.
2. Experienced. We don't offer affiliate training, so it's important that you already know how to promote other people's products.  We will provide referral links, content, and email templates … and you will need to know how to do the rest.
3. Ethical. We want to align ourselves with people who conduct their businesses with integrity.  While we are a profit-generating business, we are sincerely and honestly motivated to help our customers solve problems, reach goals, and enjoy their interests.
If you meet those three criteria, we'd love to have you on board and are dedicated to helping you in any way that we can!  Click the button below, open a support ticket, and request affiliate approval.  We will handle the rest and get back to you within 24 hours, excluding holidays and weekends.
By applying to the affiliate program, you acknowledge you have read and agree to the affiliate terms.
Interested in putting together a special offer for one or more of our products to present to your clients?  Contact us to arrange an exclusive coupon code, special package / bundle, giveaway, content piece, or other promotional offer that is custom-tailored for you and your community only.