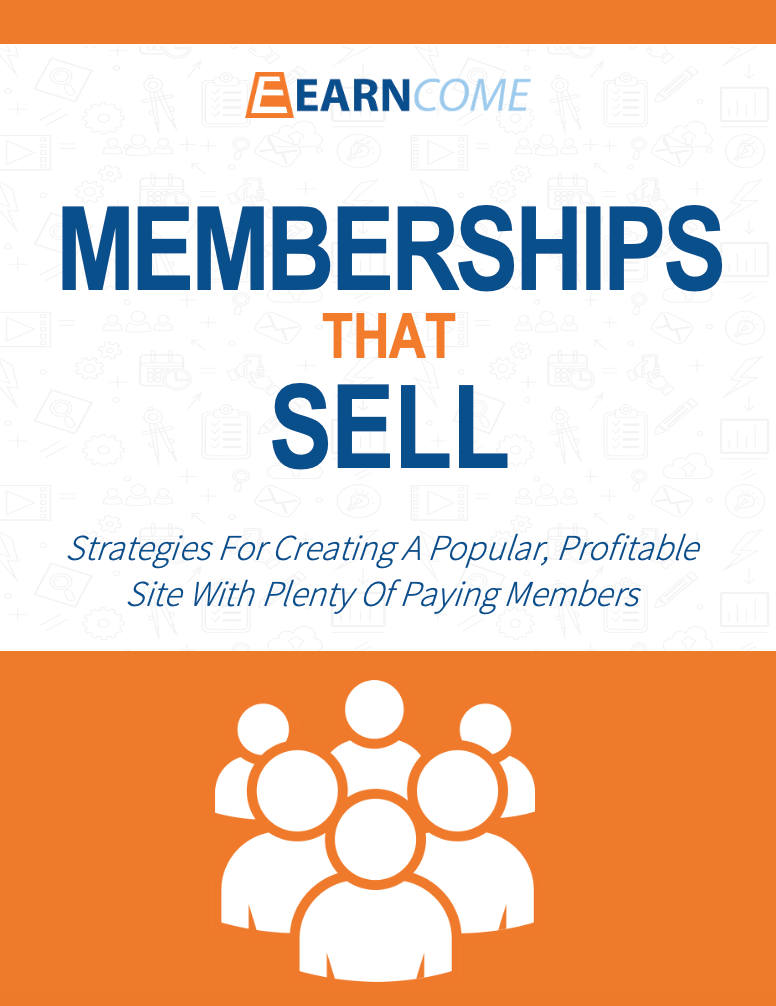 Imagine Getting Paid Month After Month To Help Others
It's Easier Than You Think To
Start A Membership Site About
Your Favorite Topic That Makes A Difference And Makes Money
Learn the steps, secrets and shortcuts for creating your own community
of loyal members who want, buy, use and love the content you deliver.
The Membership Formula:  Content + Community = Cash.
Members Pay You Monthly For Your Helpful Materials.
Influence and income are the two compelling reasons why you should start your own membership site.  First, you do it because it is a platform for helping others month after month to solve their problems, reach their goals and enjoy their interests.  Second, you do it because it is a platform for generating revenue month after month.  That's the beauty of a membership site:  there are ONGOING benefits for your audience and profits for your business.  Your members will love the steady, reliable stream of useful content, and you will love the steady, reliable stream of revenue.  Perhaps the best part is this:  your membership site can be devoted to just about any imaginable topic available.  That means you can take the subject that you are most passionate about and turn it into a successful site with paying members who get access to the resources you stock it with.  But this will only happen if you do things the right way.  Because here's the deal:  people all over the world start membership sites every day … and most of them end with disappointment.  Read on to learn how you can see a different result…
You Too Can Get New Paying Members, Keep Them Satisfied And
Build A Loyal Customer Base That Purchases More From You For Years To Come.
Introducing:  Memberships That Sell
58-Page PDF Available For Immediate Download
You will appreciate this "no fluff, no filler" jam-packed course that is fully loaded with "easy-to-understand, easy-to-use" lessons that will provide dozens of tips, ideas and examples for getting new members and keeping them active month after month. You'll learn how to set up your membership site, create high-quality content that satisfies members, keep members who are thinking about dropping out, and much more.
Specifically, here are the ten lessons included in Memberships That Sell…
• How To Make $100,000 Per Year With A Membership Site                        
• The 4-Part System For Creating A Unique Membership That Stands Out  
• The 5 Best Models For Faster, Easier And Better Memberships          
• Perfectly Profitable Pricing – Nailing Down Your Monthly Fee Structure    
• 12 Ideas For Monthly Deliverables Members Will Anticipate & Love   
• How To Manage Your Membership Processes Every Month                      
• The Top 7 Plugins And Platforms For Super-Simple Site Setup             
• The Profit Trifecta: 3 Keys To Maximizing Membership Profitability   
• Retention Secrets: 5 Ways To Keep Members Active Month After Month   
• Five Ways To Rapidly Get New Paying Members For Your Site
Memberships That Sell is a jam-packed, up-to-date course that includes only the essential best practices for starting and sustaining a paid membership site.  This course is perfect for you if you are looking for a simple, straightforward solution to build a community of members who are happy with your content and happy to keep paying you for the help you provide through that content.
Each lesson in the course is approximately 4-7 pages making them easy to read, digest and put to work immediately.  It is also perfect for beginners and up, simple enough that newbies can use it, and insightful enough that seasoned pros can glean from it.  As usual, it is written in the style I'm known for … making things simple. 
One Quick Thing…
No one can guarantee that you'll be able to start and run a six-figure membership site.  And I don't guarantee that either.  In fact, I don't guarantee you will make a penny. But I can guarantee you this:  the strategies that are outlined in this course are the ones I've personally used to hit the $100,000 mark with my own membership sites.  I know what I'm talking about.  At the least, you will be getting proven-to-work, proven-to-help, proven-to-profit strategies for starting and sustaining a monthly membership site.  At the most, you will put these strategies to work for your own membership site and see satisfying results yourself.
In Memberships That Sell, you'll learn how to turn your favorite topic into a membership site that makes a difference for your audience and makes money for your business.  You don't have go through frustrating trial and error to figure this out on your own.  You don't have to spend weeks or even months researching all of this on your own.  You don't have to do anything on your own … because I've jam-packed this course with all of my best practices for membership site success.
And because I'm a big believer in letting others "try it before you buy it," I'll even let you download a preview lesson from Memberships That Sell at no charge to see if this course is a good fit for you…

Choose From Two Great Ways To Put This Course To Work For You
Do You Want To Read This Course Yourself Or Sell This Course To Others?
This 10-Lesson Course Is Backed By My "No Fluff, No Filler" Guarantee
And Is Jam-Packed With Immediately Useable Ideas, Examples, And Tips!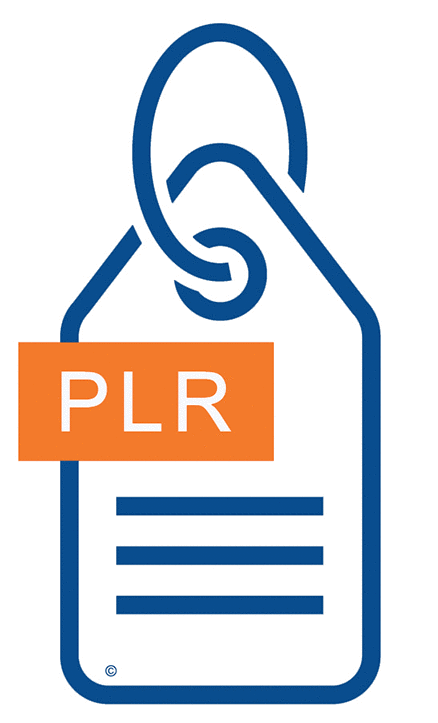 Option One:  Private Label Rights (PLR)
Would you like to SELL this product for $19.97 per order and keep 100% of sale you make? This is the option for you! When you order the PLR version, you will get this product in editable .docx format for you to rebrand and sell as your own. You will also get a mini-sales page in .docx format. Simply format it to match your current site design, insert your order button, and you're ready to take orders. Sell just a handful of copies, and you'll have your investment returned. Everything else is pure profit! You can add your name and branding to it, edit it in any way you want, extract from it or add to it or distribute it as is, sell it or give it away in whole or in part, and use it as if you wrote it yourself. There are many ways you can use this product in your business… click here for ideas and terms of use. Note: There are no refunds for PLR. 
You will receive the product and salesletter in editable DOCX format. 
You MAY sell or give away any portion of the product to other people.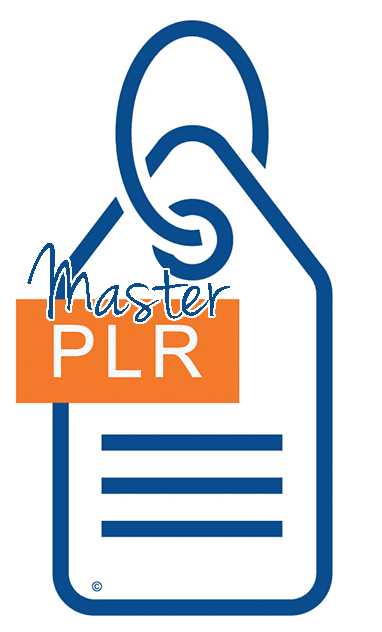 Option Two:  Master Licensing (Sell PLR)
Would you like to SELL sell licensing to the product for $97.00 per order and keep 100% of every sale you make (plus sell personal use versions of the product for $19.97)? This is the option for you! When you order the master PLR version, you will receive all of the benefits of PLR licensing (Option Two above) plus your master PLR license entitles you sell licensing (PLR, resell / resale, etc.) to the entire course.  Or you can take any piece out of the course and sell PLR licensing to that individual piece. Or you can compile multiple pieces to create your own unique package of PLR content to sell to others. Or you can tweak any of the content and create new PLR from it. You cannot advertise PLR to this package for less than $97 $47 ("MAP" pricing – minimum advertised price) unless you request and receive special permission in writing. Note: There are no refunds for Master PLR. 
You will receive the product and salesletter in editable DOCX format. 
You MAY sell the product AND licensing to the product to other people.

P.S. Still on the fence?  Download the excerpt from the product above and take some time to read it.  You'll see exactly what kind of product this is, and why it can be so helpful to you in serving your audience and profitable to your business as you serve them.  But don't take too much time … you'll want to put this product to use as soon as possible to start getting results.