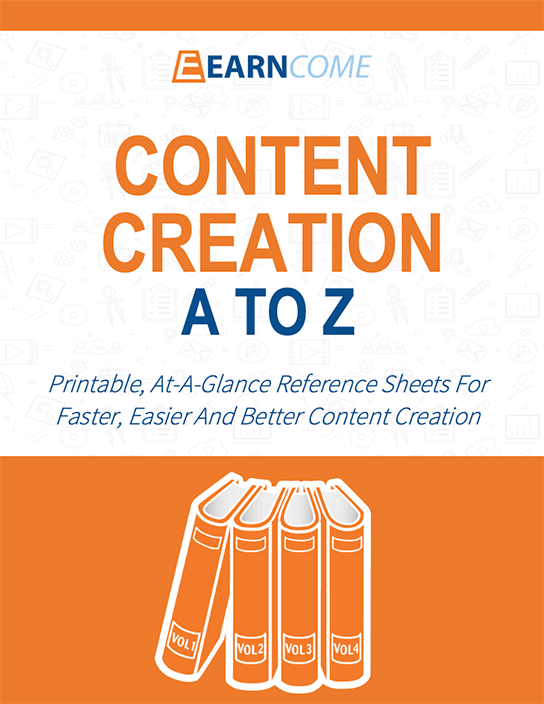 Sometimes You Need A System. Sometimes You Need A Summary. 
When You Save Time Getting
Ideas For Creating Great Content,
You Can Spend Time Actually
Creating Great Content. 
Instead Of Scouring Through Hundreds Of Pages To Find The Information And Inspiration You Need, Find What You're Looking For In Minutes…
A Good Content Creation Summary Should Always Include
Everything You Need To Know And Nothing You Don't.
Let's face it: training is good. We want our family physicians to be well-trained. We want our accountants to be well-trained. We want our mechanics to be well-trained. And our customers want us to be well-trained in creating the content that we provide for them so they can solve their problems, reach their goals and better enjoy their interests. But once someone is properly trained, it usually isn't necessary that they go through the same training again. What they need instead is to get reminded of what they already know, get ideas for using what they already know, and get a few new details added in to what they already know. In other words, they need a summary, not a system. They need information and inspiration that covers the full "A to Z" of their topic without having to read an encyclopedia. Concise. Clear. Convenient. It's not a replacement for the system; it's a supplement for the system. Think about it: Sometimes you want to watch the whole game; sometimes you just want the highlights. Does that sound like you? When it comes to your content creation game, are you looking for information and inspiration delivered up fast in an "easy-to-understand, easy-to-use" format so you can get busy doing what you do? If you want at-your-fingertips access to the basics of content creation, here you go…
All Of The Fundamentals Without Any Of The Fluff And Filler.
Introducing:  Content Creation A To Z
79-Page PDF Available For Immediate Download
You will appreciate this "no fluff, no filler" set of 26 reference sheets that covers content creation from "A to Z" so you can get the information and inspiration you want and need in a matter of minutes (rather than searching for hours).
Every key topic related to content creation is included – we've saved you the time it would have taken you to research and compile these ideas so you can spend time creating your content no matter what audience you serve and no matter what kind of content you create.  That's right, what you're about to access works for free and paid content in all shapes and sizes including blog posts, webinar scripts, email sequences, lessons, membership sites, paid courses… and more. 
Specifically, here are the twenty-six reference sheets included in Content Creation A To Z…
• A Is For Actionable: Helping Your Audience Take Action And Get Results
• B Is For Better: Becoming A More Skilled And Sought After Creator
• C Is For Calendar: Planning Your Content Creation In A Way That Works
• D Is For Drafts: Increasing Content Creation Productivity And Quality
• E Is For Engagement: Connecting With Your Audience In A Real Way
• F Is For Format: Publishing Your Content So That It Gets Consumed
• G Is For Goals: Setting The Right Objectives And Outcomes
• H Is For Help: Determining How To Make A Difference With Your Content
• I Is For Ideation: Creating The Content Your Audience Wants From You
• J Is For Jackpot: Touching The Heart, Head And Heads Of Your Audience
• K Is For Kit: Creating A Set Of Resources To Supplement Your Content
• L Is For Layout: Boosting The Real And Perceived Value Of Your Content
• M Is For Mistakes: Avoiding Critical Errors That Doom Your Content
• N Is For New: Offering Fresh Content That Isn't Rehashed
• O Is For Outline: Organizing Your Ideas So Others Can Understand Them
• P Is For Presentation: Making Your Content Look As Good As It Is
• Q Is For Quickly: Taking Shortcuts To Speed Things Up
• R Is For Revision: Polishing Your Content Until It Shines And Satisfies
• S Is For Style: Developing Your Own Unique Content That Stands Out
• T Is For Title: Getting Attention (The Good Kind) For What You Create
• U Is For Usefulness: Making Sure You Deliver What Your Audience Wants
• V Is For Value: Satisfying Your Audience Through Stellar Content
• W Is For Wants: Creating Popular, Profitable Content
• X Is For eXpertise: Becoming A Trusted Authority In Your Niche
• Y Is For You: Understanding Your Audience (Who, What And Where)
• Z Is For Zealous: Keeping Your Audience Interested In Your Content
Content Creation A To Z is a one-of-a-kind package of reference sheets that will help you do everything, well, from "a to z."  You've seen the list above.  It includes all of the key topics for creating great content that shines, sells and satisfies.  It's not a step-by-step system; it's a summary that delivers the fundamentals you want without all the fluff and filler that you don't want.  This set of reference sheets is perfect for you if you are looking for "at-your-fingertips" information and inspiration that saves you time so you can spend your time creating content that makes your audience happy.
Each reference sheet in the package is approximately 2-3 pages long, just enough to give you reminders for what you already now and introduce you to new ideas to supplement what you already know.  You don't have to retrained; you need to be reminded.  You don't have to know it all; you have to know the basics.  You don't have to research for new ideas; you can access our ideas.  These reference sheets are perfect for beginners and up, simple enough that newbies can use them, and helpful enough that seasoned pros can take things up a level.  As usual, they are prepared in the style I'm known for … making things simple. 
As I said earlier:  sometimes you need a system and sometimes you need a summary.  If you're a complete beginner at creating content, then these reference sheets probably aren't for you.  But if you're already an experienced content creator who has written blog posts, created lead magnets, crafted emails, published reports, developed paid courses or anything similar, then Content Creation A To Z is for you.  You'll save time getting ideas for creating great content so you can spend time actually creating great content.
With Content Creation A To Z, you'll download a set of 26 content creation reference sheets that are concise, clear and convenient.  They include everything you need to know and nothing that you don't.  You can use them for… any niche, any topic, any kind of content you will want to create.  And here's the thing:  you won't just use them once.  You will refer to them over and over again.  That's what "reference" means … to look at something anytime and every time you need information.  Whether you are creating emails, blog posts, membership sites, courses, videos or any other kind of content (free or paid), Content Creation A To Z can be your go-to source for quick ideas, insights and inspiration. 
And because I'm a big believer in letting others "try it before you buy it," I'll even let you download the first five reference sheets from Content Creation A To Z at no charge to see if this package is a good fit for you…

Choose From Two Great Ways To Put These Reference Sheets To Work For You
Do You Want To Use These Reference Sheets Yourself Or Sell Them To Others?
This Package Of 26 Reference Sheets Is Backed By My "No Fluff, No Filler" Guarantee
And Is Jam-Packed With Immediately Useable Ideas, Examples, And Tips!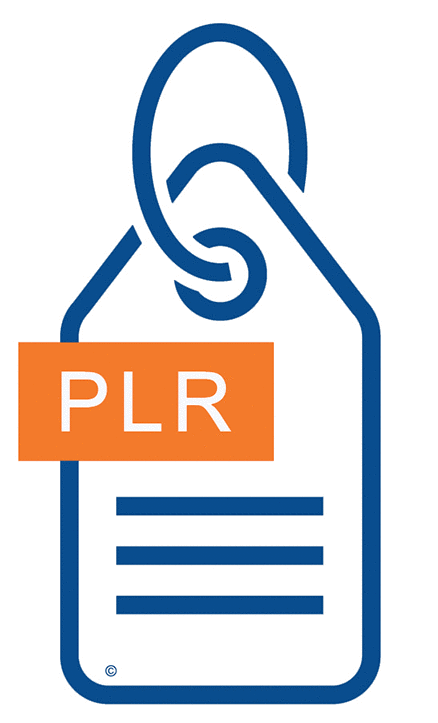 Option One:  Private Label Rights (PLR)
Would you like to SELL this product for $27.00 and keep 100% of every sale you make? This is the option for you! When you order the PLR version, you will get this product in editable .docx format for you to rebrand and sell as your own. You will also get a mini-sales page in .docx format. Simply format it to match your current site design, insert your order button, and you're ready to take orders. Sell just a handful of copies, and you'll have your investment returned. Everything else is pure profit! You can add your name and branding to it, edit it in any way you want, extract from it or add to it or distribute it as is, sell it or give it away in whole or in part, and use it as if you wrote it yourself. There are many ways you can use this product in your business… click here for ideas and terms of use. Note: There are no refunds for PLR. 
You will receive the product and salesletter in editable DOCX format. 
You MAY sell or give away any portion of the product to other people.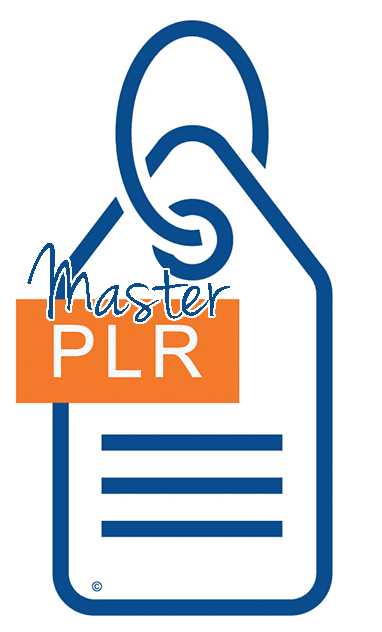 Option Two:  Master Licensing (Sell PLR)
Would you like to SELL sell licensing to the product for $127.00 per order and keep 100% of every sale you make (plus sell personal use versions of the product for $27.00)? This is the option for you! When you order the master PLR version, you will receive all of the benefits of PLR licensing (Option Two above) plus your master PLR license entitles you sell licensing (PLR, resell / resale, etc.) to the entire course.  Or you can take any piece out of the course and sell PLR licensing to that individual piece. Or you can compile multiple pieces to create your own unique package of PLR content to sell to others. Or you can tweak any of the content and create new PLR from it. You cannot advertise PLR to this package for less than $97 $47 ("MAP" pricing – minimum advertised price) unless you request and receive special permission in writing. Note: There are no refunds for Master PLR. 
You will receive the product and salesletter in editable DOCX format. 
You MAY sell the product AND licensing to the product to other people.

P.S. Still on the fence?  Download the excerpt from the product above and take some time to read it.  You'll see exactly what kind of product this is, and why it can be so helpful to you in serving your audience and profitable to your business as you serve them.  But don't take too much time … you'll want to put this product to use as soon as possible to start getting results.