Free Training And Tools For Content Creators
The resources below are currently available for you to download at no cost or obligation.
• Five Content Creation Reference Sheets
• The Passion Into Profit Checklist
• The Mobile Lifestyle Checklist
• The Useful, But Incomplete Strategy (Fee To Free)
• How To Create Free Offers That Get Paid Orders
• 12 Tips For Becoming A Content Authority
• 12 Tips For Writing That Wows Your Audience
• How To Set And Reach Important Life Goals
• How To Outline Your Own How To Content
• 15 Talking Points For Any Piece Of Content 
• Creating Sellable Checklists About Your Favorite Topic
• The Content Objective And Outcome Worksheet
• The 5-Step Survey System
• How To Guest Blog In 5 Simple Steps
• The Content Creation Worksheet
• 101 Content Title Templates That Get Attention
• How To Make $100K Per Year With A Membership Site
• The 4-Step System For Creating A T.I.P.S. Guide
• How To Write A Step-By-Step Tutorial That Gets Results
• 20 Ideas And Insights For Creating Popular Courses
• 12 Tips For Using PLR To Grow Your Business
• How To Create Your Own 4-Piece Funnel
• Content Creation Checklists (Set Of 5)
• What A Dream Business Looks Like (+ How To Build It)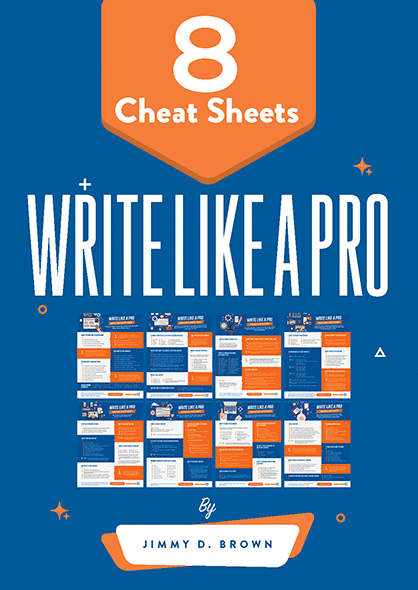 Download These Free Cheat Sheets…
Before you go, download the Write Like A Pro set of eight cheat sheets that I'm confident will help you create content faster, easier and better than ever.  This handy resource set will give you "from start to finish" at-a-glance helps that you can refer to over and over again. The best part is this:  they are completely free.