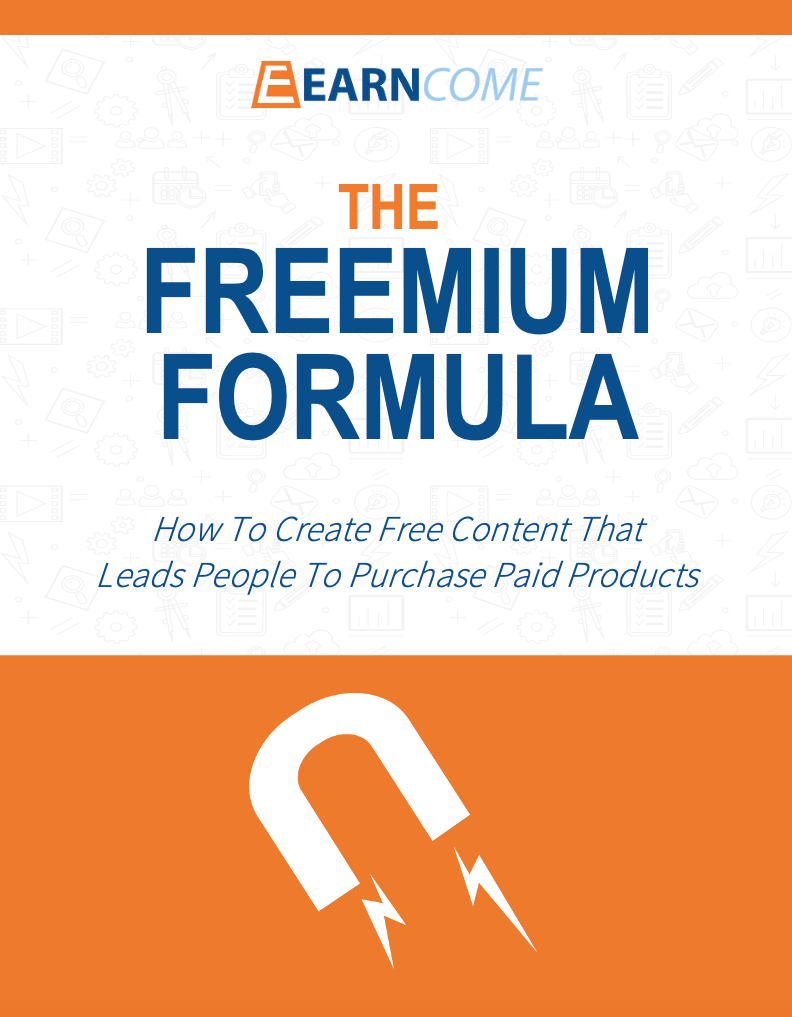 This Is The Most Ethical, Effective Way To Win Customers…
Get More People To Buy From You
By Giving Away The Right Amount
Of Your Very Best Sellable Content Completely Free Of Charge
There's No Need For Arm-Twisting, Mindgame-Playing, Hard-selling Tactics To Get More People To Spend More Money With You!
It's Not Enough To Give Away Free Content 
Learn To Give Away Free Content That Gets Orders.
Do you know why grocery stores give away free samples of food items?  Because they know that "trying" them leads to "buying" them.  That is, if you try something and LIKE IT, then you're much more likely to buy it than if you had never taken that sample bite.  This is a brilliant example of what has to be the most ethical, effective way to win customers, and it applies to whatever you're selling too.  It's simple.  Give away excerpts of your content in hopes that "trying" leads to "buying" for your business. But, here's the thing:  this only works if you do it well.  Whether it's creating a first impression with a new prospect or the latest impression for a repeat customer, you'll want to give away free content that showcases your best work so your audience can see the value of what you offer and the benefit it can be for them. Just like those free samples at the grocery store are intended to whet the appetite, your free content should cause the user to be hungry for more.  Whether you insert your free content as the first stage of your sales funnel (lead magnet), the final stage of your sales funnel (backend offer) or somewhere in between, you will not have to resort to marketing mumbo-jumbo to get people to buy the next offer in your funnel.  You'll simply amaze them with your free content and let them decide for themselves that you can help them.  Here's how to do just that…
Free Content Should Help Members Of The Audience You Serve
Go From Not-A-Customer To Paying Customer To Repeat Customer.
Introducing:  The Freemium Formula
70-Page PDF Available For Immediate Download
You will appreciate this "no fluff, no filler" jam-packed course that is fully loaded with "easy-to-understand, easy-to-use" lessons that will provide dozens of tips, ideas and examples for getting more site visitors, subscribers and sales by distributing high-quality LEAD MAGNETS, FREEMIUMS AND OTHER GIVEAWAYS with no strings attached. You'll learn how to get new customers through "help" NOT "hype" so you be confident that your business is built to last.
Specifically, here are the ten lessons included in The Freemium Formula…
• The #1 Formula For Creating Free Content That Gets Customers Fast
• 10 Kinds Of Easy-To-Create Free Offers That Your Audience Is Sure To Love
• 50 Instant Ideas For What To Give Away To Your Audience For Free
• How To Choose A Topic And Title That Really Connects With Your Community
• Seven Keys To Creating Popular, Profitable Freemiums From The Beginning
• The Top 5 Mistakes People Make With Free Content (+What To Do Instead)
• Seven Ways To Create High-Quality Free Offers In 30 Minutes Or Less
• 20 "Set It And Forget It" Ideas For Distributing Free Content
• How To Give Away The "Just Right" Amount Of Content (Not Too Little/Much)
• Next Level Results: 7 Things You Can Do To "Help More, Profit More"
The Freemium Formula is a jam-packed, up-to-date course that includes only the essential best practices for creating lead magnets, freemiums and other giveaways that really do grow your business.  This course is perfect for you if you are looking for a simple, straightforward solution for learning to create the kind of free content that leads to paid content purchases. This is THE definitive course for turning "tryers" into "buyers" with your own high-quality samples.
Each lesson in the course is approximately 4-7 pages making them easy to read, digest and put to work immediately.  It is also perfect for beginners and up, simple enough that newbies can use it, and insightful enough that seasoned pros can glean from it.  As usual, it is written in the style I'm known for … making things simple. 
Where Does Free Content Fit Into Your Business?
There are four parts to a successful sales funnel:  a Free Offer, a Frontend Offer, a Foundational offer and a Finishing offer.  These are sometimes known as lead magnets, tripwires, core products and backend offers.  The Freemium Formula is THE ideal training for creating the free offers for your sales funnels.  These will serve as your "lead magnet" to start the sales process and can also be inserted anywhere in your customer journey to turn on built-in streams of presell income.  In fact, there are a whopping 20 ways to distribute your free content in your sales and marketing funnels that are covered in this course!
In The Freemium Formula, you'll learn how to create free content that brings benefits to your audience and profits to your business.  Listen: Prospects don't like to get pitched, pitched, pitched all the time. That doesn't turn prospects into paying customers; it turns them off and turns them away!  What you're about to discover in this course is a way to genuinely HELP your audience, while at the same time, put a profit into your pocket.  Did you catch that?  You're about to discover this … you don't have to figure it out on your own.  I've been using and perfecting these strategies for over 20 years, and you can access them all in the next five minutes. That leaves just one thing left to answer…
And because I'm a big believer in letting others "try it before you buy it," I'll even let you download an overview lesson from The Freemium Formula at no charge to see if this course is a good fit for you…

Choose From Two Great Ways To Put This Course To Work For You
Do You Want To Read This Course Yourself Or Sell This Course To Others?
This 10-Lesson Course Is Backed By My "No Fluff, No Filler" Guarantee
And Is Jam-Packed With Immediately Useable Ideas, Examples, And Tips!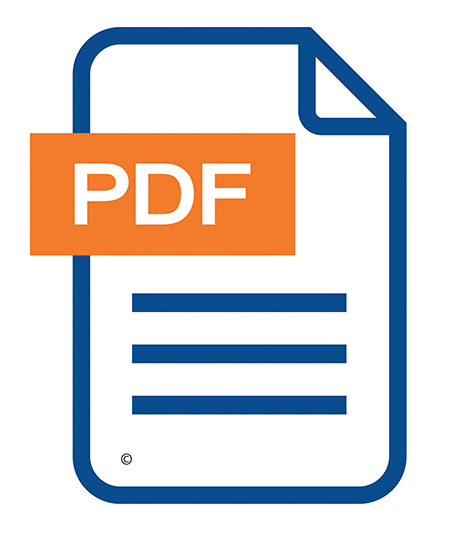 Option One:  Personal Use Only 
Would you like to download this product for your own personal reading? This is the option for you! For one low price, you can immediately download this product in .pdf format for you to read on your computer or favorite device, or print out. You will immediately access this product below to READ yourself,  but you can't share the content with others (in whole or in part) in any way.  The "personal" version is for you to download, read and apply without passing on any of the information to other people (selling, giving away, excerpting, rewriting, etc.).  This is a great way to get quality training to help you grow your business at a budget-friendly price.
You will receive the product in uneditable PDF format for your personal reading. 
You MAY NOT sell or give away any portion of the product to other people.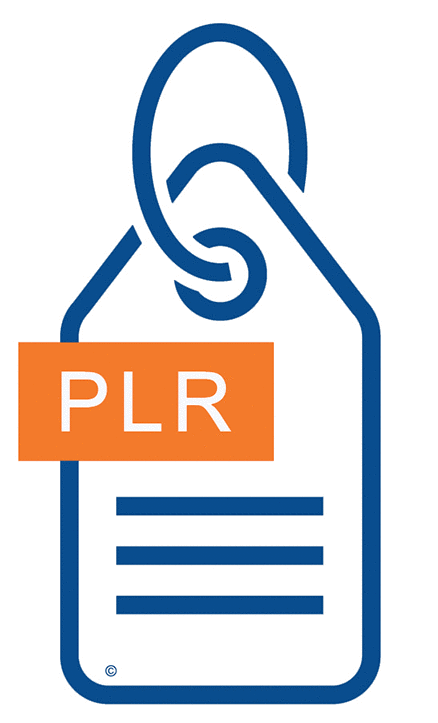 Option Two:  Private Label Rights (PLR)
Would you like to SELL this product and keep 100% of every order? This is the option for you! When you order the PLR version, you will get this product in editable .docx format for you to rebrand and sell as your own. You will also get a mini-sales page in .docx format. Simply format it to match your current site design, insert your order button, and you're ready to take orders. Sell just a handful of copies, and you'll have your investment returned. Everything else is pure profit! You can add your name and branding to it, edit it in any way you want, extract from it or add to it or distribute it as is, sell it or give it away in whole or in part, and use it as if you wrote it yourself. There are many ways you can use this product in your business… click here for ideas and terms of use. Note: There are no refunds for PLR. 
You will receive the product and salesletter in editable DOCX format. 
You MAY sell or give away any portion of the product to other people.

P.S. Still on the fence?  Download the excerpt from the product above and take some time to read it.  You'll see exactly what kind of product this is, and why it can be so helpful to you in serving your audience and profitable to your business as you serve them.  But don't take too much time … you'll want to put this product to use as soon as possible to start getting results.