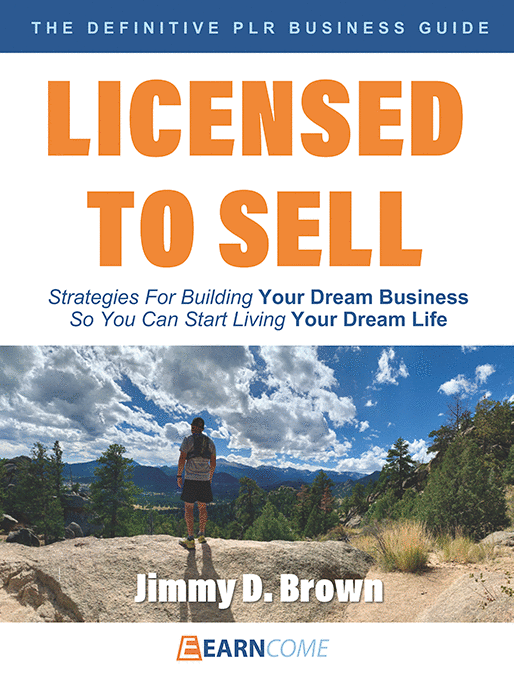 Here's What I Know From Personal Experience:
You Can Make Money
Running Your Dream Business
So You Can Spend Money
Enjoying Your Dream Life.
Starting And Scaling Your Own Private Label Rights (PLR) Business
Lets You "
Work Whenever You Want, Work Wherever You Want
"
Which Means You Can Focus Your Attention On What Matters Most.
Let me show you how to do it…
Here Is What You Will Learn…
How to charge 500% more than the retail price for your reports, ebooks, courses and other content with just a

few minutes

of extra work.
Strategies for creating offers to sell for $97, $297, $497 or more – even if right now you have no idea what you could sell at that price point.
The time-tested, proven-to-work way for turning 10 blog posts into $97 offers that is so simple you'll wish you had started using it a long time ago.
The

biggest mistakes

that are being made by information sellers in your niche and how you can avoid them so you automatically earn more revenue.
My model for earning $100K per year with just 50 customers. Hint: While I can't "guarantee" you'll earn six-figures (or anything at all), this is how it

can be done

.
Dozens of ideas, examples, insights, and shortcuts for starting and scaling a business where other people

pay you a premium

to license your content.
How to

make money

running your dream business so you can spend money enjoying your dream life. This is the ultimate benefit of what I do and teach.
You'll
instantly download
all
27 lectures
consisting of over
150 pages of content
and almost
4 hours of audio training
that you can begin working through at your own pace.
"This thing is jam-packed with money-making ideas!"
Some of you who are reading this know exactly who I am.  You've seen me coach others.  You've seen me speak at conferences.  You've seen my trainings.  You know my story.  You may even be a long-time customer.
But for those who don't know me, let me introduce myself…
I'm Jimmy D. Brown, and I've been making a full-time living for nearly two decades online (since August 2000). Just a few short years into my online adventures, I created the concept of selling PLR content and launched an entire industry.
Yep, I started the entire PLR industry.  Coined the term "private label" rights.  Started the first PLR membership site.  Yadda, yadda, yadda.
Since then, I've refined and field-tested my strategies for selling PLR content. I've made millions from my content. I have PLR customers on every continent except Antarctica. And I'm known the world over for creating superior, premium PLR content that marketers everywhere rave about.
This has created a lifestyle for me that I never could have imagined growing up in rural Arkansas where I couldn't pay my bills and had to endure a winter without heat in my house.
God has blessed me through this business to be able to travel the globe with my family, train for ultramarathons, serve as a minister at my church, and so much more.
I can work wherever I want – from the comfort of my home to the mobility of my RV.
I can work whenever I want – my own schedule with my own number of hours.
My business, while I certainly find it enjoyable, is a means to an end.  It funds the fun!  It creates an income for me so I can spend time on the things that matter most to me.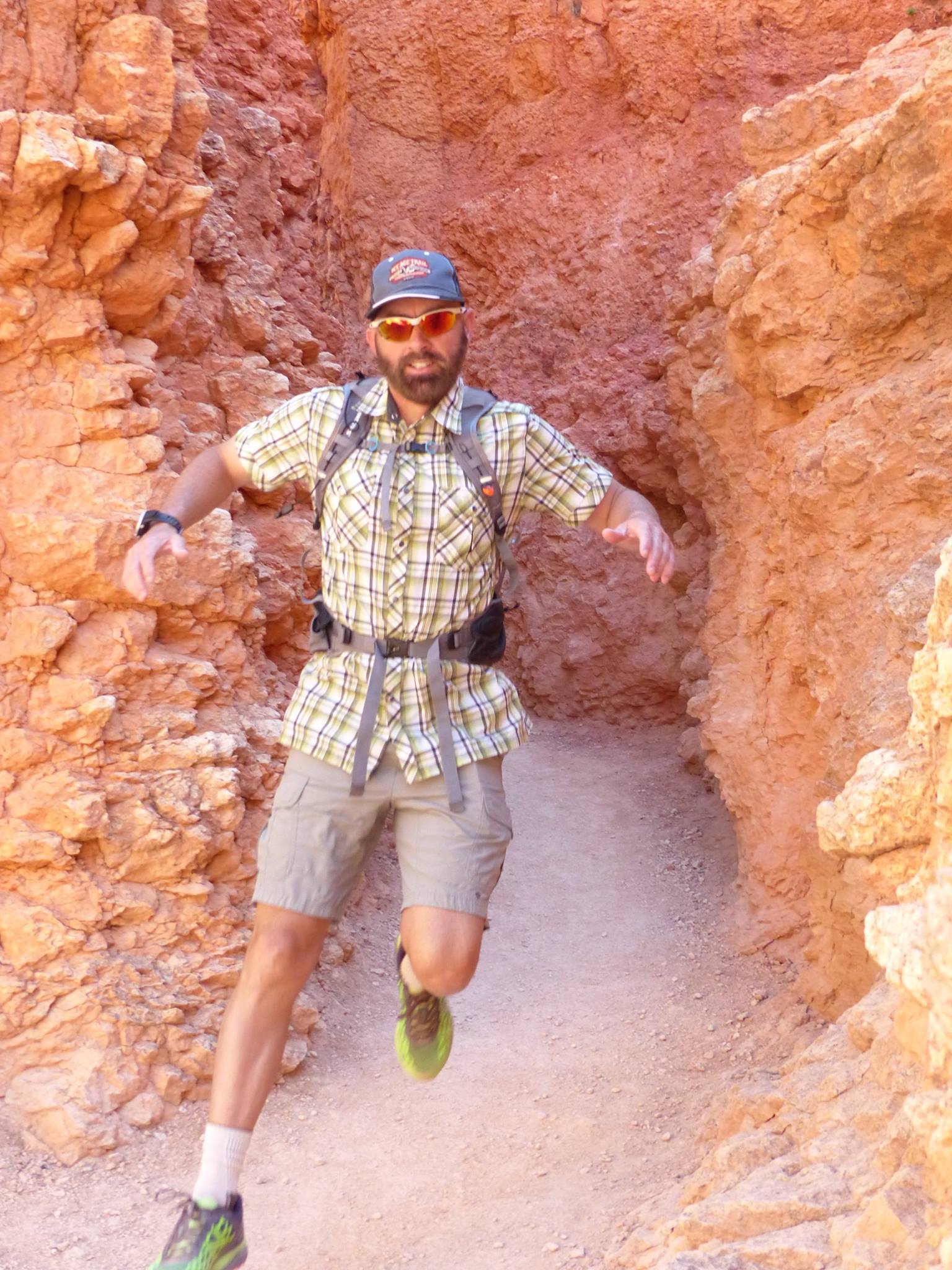 I've been running my dream business while enjoying my
dream life which involves doing a lot of actual running. 🙂
How Is All This Possible?
Simple
: I've developed a set of PLR strategies that work like clockwork to bring in a steady stream of income…
I know how to turn a few hours' worth
of work into thousands of dollars…
I'm not saying ANY of that to boast in any way. I just think it's important that you know what's possible when it comes to selling PLR content. And I think it's important that you get your PLR strategies straight from someone who is in the best position to help you.
But I'm getting ahead of myself…
Let's step back for a moment to talk about what PLR is, and why marketers everywhere are so excited about it.
PLR stands for private label rights, and this is where you license your content so that other marketers can use it. Generally, the idea is to let your license-holders modify the content in any way they choose, sell the content, and/or give it away.
How do PLR buyers use the content? In many, many ways. For example, they use the content to:
Create blog posts.
Post on social media.
Build autoresponder sequences.
Create high-ticket products like courses.
Create entire sales funnels full of products.
Do guest blogging.

Pull in traffic from the search engines.
Create web content like FAQs.
Give to affiliates to distribute.
Create viral content.
And much more.
The average marketer needs a lot of content to run their business
, and
the smart ones buy a ton of PLR content
because it
saves them time and money
.
You can see why PLR content is so popular with marketers. It gives them a quick and easy way to grow their businesses. In moments, they can open a package of PLR content, put their name as author, and start using it to generate sales.
They might as well buy that content from you.
But, let me take a moment to be BRUTALLY HONEST
with you about today's PLR market…
There are some legit problems that face PLR sellers, and legit mistakes that PLR sellers make that hurt sales.  The truth is, it's extremely hard for most PLR sellers to make a living (or any significant money) because of these three things…
Many PLR sellers try to compete on price and sell things way too cheap. 
Selling low-cost, high-volume PLR content is simply an unsustainable business model for virtually every person who tries that approach.  It requires a ridiculous influx of new offers, a staggering number of sales (10,000 orders per year to make $100,000 from $10 offers), and a compromise on quality because an individual simply can't create and control that amount of content.  I do not compete on price.  I compete on quality.  I typically do not sell PLR licensing for less than $97 per order (unless I have a special reason to do so).
Many PLR sellers focus to much on creating PLR instead of creating sellable offers.
In other words, they are in the "straight to PLR" business.  They don't sell products, they sell licensing.  Wait, Jimmy, isn't that what selling PLR is all about?  Yes.  And No.  Selling PLR should firstly be about creating a product that sells on its own merits without licensing.  That's where the focus needs to be … on creating a high-quality offer that an end user would gladly buy from you and then licensing that offer to PLR buyers. That's why other people sell a course and ridiculous amount of bonuses for $27-$47, and I sell mine for $297-$497. I don't typically create "PLR packages".  I create products that I sell at a retail level and then offer PLR licensing at FIVE TIMES the retail price.  More on that later.
Many PLR sellers settle for attracting the wrong kind of customer. 
If you sell low-cost offers on third party platforms where low cost is the norm, you're going to create a customer base who simply expect you to sell them low cost stuff for life.  I'm adamant about building a customer base of clients who recognize the quality of what I offer and are willing to pay a premium price for premium content.  And I'm okay if they want to go elsewhere to buy low cost stuff instead of doing business with me.  I've got loyal customers who have spent money with me for almost two decades.  Here's the reality:  you need far less customers to reach significant income levels if you focus on quality instead of price.  In Licensed To Sell, I'll actually show you how it is possible to generate $100K a year from just 50 customers.  Game changer.
Don't be afraid of the PLR market.  Just be aware that you need to take a different route than what is the norm.  It'll make all the difference.
Let me give you something that I unpack in Licensed To Sell over and over again because it's the real key to a successful PLR businesss…
Selling PLR Content Is Extremely Profitable, Because You Can Sell Your Content For Five Times The Normal Price
Good-quality PLR content sells very well, which is one reason you're going to love selling this content. I'm not talking about "cheap PLR".  I'm talking about selling your PLR content at 500% of what the content would sell for without licensing.
Let me give you three examples…
Let's suppose you're currently selling a personal-use product to your customers (end users) with a $19.97 retail price.  If you start selling PLR licensing to the EXACT same product, you can charge five times more and sell it for $97.00 per sale.
Let's suppose you're currently selling a personal-use product to your customers (end users) with a $47.00 retail price.  If you start selling PLR licensing to the EXACT same product, you can charge five times more and sell it for $247.00 per sale.
Let's suppose you're currently selling a personal-use product to your customers (end users) with a $97.00 retail price.  If you start selling PLR licensing to the EXACT same product, you can charge five times more and sell it for $497.00 per sale.
These are not just arbitrary possibilities …
this is actually what I personally do
!  And so do those who have read and follow my training.
You don't need to do anything to the existing product. All you have to do is list the terms of your PLR license and create a sales letter for the PLR offer, and you're ready to start earning five times the revenue.
It's almost crazy when you think about it. This is a business model that could make your business EXPLODE virtually overnight.  It can create more income and more time so you can enjoy your life doing the things that are important to you.
You can literally charge 500% more than you're currently charging.
And that's exactly what I'm about to show you how to do.
For the First Time Ever, I'm Sharing With You All Of
My Most Profitable Ideas and Never-Before-Shared Insights
to Help You Grow Your PLR Business Like Never Before.
I'm not kidding when I say I've never shared anything like this before. What you're going to see on this page is everything I've done to sell PLR during the past 15+ years. We're talking all of my insights, best practices, surefire wins, surprisingly effective strategies and more. There's not another single marketer anywhere who knows exactly what is inside this course besides me.  And people like you who download it to learn it all too.
In other words…
This site you're reading right now is the ONLY place on the entire web
that you'll ever see this unique collection of strategies and insights!
And you'll get it all in 27 easily digestible audio lectures with word-by-word transcript that you can put to work immediately. No fluff, filler, theory, or second-hand information.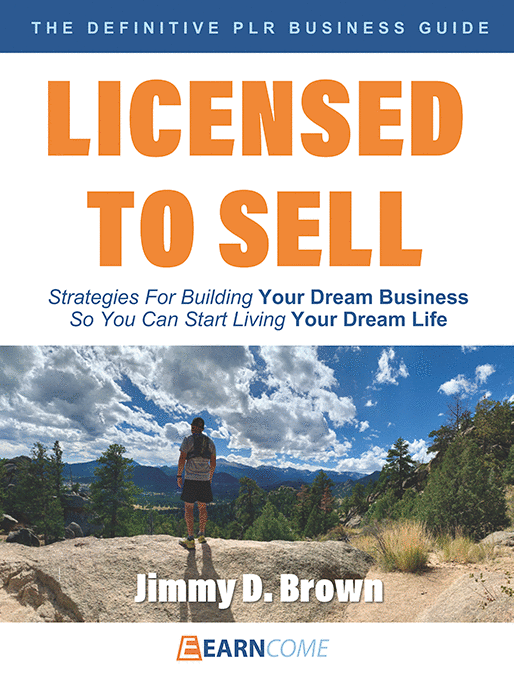 Introducing "Licensed To Sell"

A 27-Lecture Course That Reveals
My Best And Most Profitable Tips, Tricks, Strategies, Campaigns, And Hacks For Making Up To 5X More Money Selling PLR Content!
27 Lectures.  4 Hours Of Audio Training.  150+ Page .PDF.
Let me give you a sneak peek at the course contents (along with audio run times) and how you can use these strategies to take your PLR business to the next level.
Lecture 1: The Model For Making $100,000 Per Year With Just 50 Customers [09:15]
Lecture 2: 4 Proven Plans For PLR That People Love To Buy So You Can Create Profit On Demand [13:27]
Lecture 3: The Biggest Mistake PLR Sellers Make Which Forces Them To Quit [07:59]
Lecture 4: The PLR "Gap In The Market" That Most People Are Missing Out On [09:23]
Lecture 5: 20 Types Of PLR That Are Strong Sellers In Every Licensing Niche [12:47]
Lecture 6: The Hands-Down, Easiest Way To Sell More PLR On Autopilot [09:42]
Lecture 7: The 3-Step System For Getting Other PLR Sellers To Send You Their Clients [07:21]
Lecture 8: Two Outstanding Options For Getting More Orders For Your PLR [06:26]
Lecture 9: 5 In-Demand Ideas For Monthly Private Label Rights Revenue [07:47]
Lecture 10: How To Help PLR Buyers Make Your PLR Offers Their Top Choice [07:56]
Lecture 11: How To Turn Extra Pieces Of Content Into Extra P.L.R. Profit [06:42]
Lecture 12: The Best Way To Build A Big L.I.S.T. Of PLR Buyers [07:20]
Lecture 13: Five E.V.E.N.T. Essentials For A Big-Time Surge In Sales [08:01]
Lecture 14: 3 Tried And True Keys To Earning $997-$1997 Per PLR Order [08:06]
Lecture 15: 7 Things Many PLR Buyers Insist You Must Include … Or They Will Buy Elsewhere [10:38]
Lecture 16: 3 Ways To Create "In And Out" PLR Content … It Is IN Demand And Stands OUT [08:15]
Lecture 17: 10 Built-In Profit Boosters You Can Turn On In 30 Minutes Or Less [08:24]
Lecture 18: Licensing Limits:  7 Ways To Get More PLR Sales This Week [07:29]
Lecture 19: The Secret Weapon For Scaling Your PLR Business [07:26]
Lecture 20: The Easy-To-Setup, Proven-To-Work Automated System For Getting PLR Orders [08:04]
Lecture 21: How To Double Your PLR Sales In One Easy Step That Takes As Little As 15 Minutes [07:29]
Lecture 22: 3 Keys To Building A Loyal Following Of PLR Buyers [08:10]
Lecture 23: My 4-Step System For The Easiest $497 PLR Offer You Will Ever Create [08:39]
Lecture 24: How To Turn A Set Of Short Tips Into $97.00 Per Sale [11:37]
Lecture 25: 5 "Plain Sight" Ideas For Generating PLR Revenue Every Month [07:12]
Lecture 26: How To Turn Free Content Into Paid Orders [07:50]
Lecture 27: How To Turn 10 Blog Posts Into A $97 PLR Offer [13:18]
"Whew, this course is an absolute goldmine for the PLR seller!"
In a nutshell…
You get almost 4 hours of audio lectures plus a 150+ page PDF of the
word-by-word transcript (fully edited) of every lesson.
In this training, I pull back the curtain and share all of my most profitable ideas and insights for building a dream business through private label rights to help you enjoy your dream life.  It really is THE definitive guide to PLR business success.
Now, there is probably one question on your mind…
Now I'm betting that you're really wanting to get your hands on this course. You can definitely see yourself making five times the cash selling high-ticket PLR. And you know this is the one and only place on the entire internet where you can learn these strategies… straight from the person who started the entire PLR industry back in the day.
That's why you're going to be really pleased when you find out the price for this course. If you purchase right now, you can get everything you see on this page for just $97.
If you learn just ONE new thing … just one new strategy you haven't implemented, or a new variation of something you're already doing … just one idea, one tweak, one insight … this can pay for itself 20 times over.
Now, do I know for sure you're going to make
a lot of money from your PLR business?
Heck no!  I don't know you.  I don't know your niche.  I don't know how well you follow instructions.  There are just too many variables for me to "guarantee" you're going to make any money at all.  And I don't. When someone makes those kinds of promises, you should proceed with caution.
But I do know this…
You don't need to struggle to build a profitable business. You don't need to work your fingers to the bone trying to sell cheap $20 offers. It's time you break free of the "cheap PLR" mentality – and this course will show you how to do it so you can start earning a good, honest income.
As you can see, this course is absolutely jam-packed with meaty content that's designed to help you sell more PLR products at higher prices to produce bigger profits.
But here's what you will NOT find inside this course: technical information, baby steps, hand-holding, or a guarantee of success.
This is NOT a "step-by-step" course.
This is NOT intended for "beginners".
REQUIRED:  You will need to already know how to create and sell products on the Internet, or this course will not be helpful to you.
If that's you, then you're going to love this course.  This is 15+ years of my experience distilled into 27 short lectures (6-13 minutes each) to show you how to make more money selling PLR content.
I've packed a lot of amazing information into this course
(my best insights, secrets and strategies), but I'm not quite done yet.
Act now, and you'll be even happier about this offer because of the bonuses below.  I guarantee it.
NOTE:  This course is for your own personal reading and learning … you cannot sell or give away the course content in any way.
The Next 100 Customers Only Get This Set Of Bonuses…
Bonus One:  A $50 PLR Credit To Spend Like Cash
On the download page where you will collect your Licensed To Sell PDF and MP3s, you will be given a special coupon code that will automatically deduct $50 from any PLR product you wish to order.  This coupon code can be used towards any PLR offer at Earncome.com.  Simply enter it into the order form of any product and it will automatically be applied.  Use the PLR within the license terms in almost any way you want as if you created the content yourself.
Bonus Two:  $100 Package Of Private Label Content Examples
In these series of lectures, I will refer to various strategies that I have employed for selling PLR content.  For many of these I will mention one of my specific offers as an example.  For this bonus, you will receive a package of actual pieces of my content to illustrate what my brandable bundles, cheat sheets, guidebooks, worksheets and more actually look like to serve as a model for your own.  This package has a REAL value of over $100. (Note:  These are for you to model only … you cannot sell or give away these bonuses.)
"The ultimate benefit of Licensed To Sell is to help you run your
dream business whill you enjoy your dream life … and it delivers!"
That's really what you're after, right?  I know that's it for me.  I don't care about the money itself.  I just appreciate what it can do in terms of affording me the opportunity to focus my attention on serving my God, spending time with my family and friends, and enjoying this short life on earth that I've been given.
I'm guessing it's the same for you.  You've got your own list of things that matter most, right? But, before you click the buy button below, let me tell you one quick thing…
Here Is What You Will Receive Today…
The Exact Strategies I Use In My Own PLR Business
That "Funds All The Fun" In Our Lives!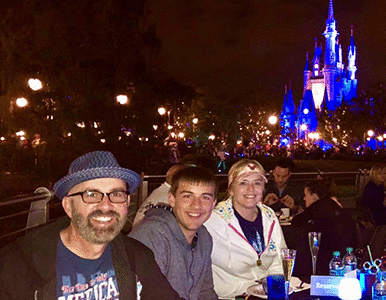 You get 27 lectures totaling almost 4 hours of audio training with a 150+ page word-by-word, edited transcript .pdf.  Whether you want to listen or read (or both), you're covered with the Licensed To Sell guide.
You get a $50 credit to spend on any PLR at Earncome.com. On the download page where you will collect your Licensed To Sell PDF and MP3s, you will be given a special coupon code that will automatically give you $50 to spend on any PLR offer at this site.
You get a package of

actual pieces

of my PLR content to serve as examples to illustrate what creating brandable bundles, cheat sheets, guidebooks, worksheets, courses and more actually look like to serve as a model for your own.  This package has a REAL value of over $100.
Trust me when I tell you that this offer will not last.  When the 100th customer
has purchased this deal, I will remove it with no advance warning and no back doors.
So…
Are you ready to take advantage of this incredible deal for everything listed above?  Let me show you how to build your dream business so you can enjoy your dream life.
You get all of this for just $97.00.
Click the order button below now to get started…
Every effort has been made to accurately represent this package and its potential.
Please remember that each individual's success depends on his or her background, dedication, desire and motivation.
As with any business endeavor, there is no certain guarantee that you will earn any money.

P.S. There's nothing to see here … it's all inside the course waiting for you. 🙂
Click Here
to order now.