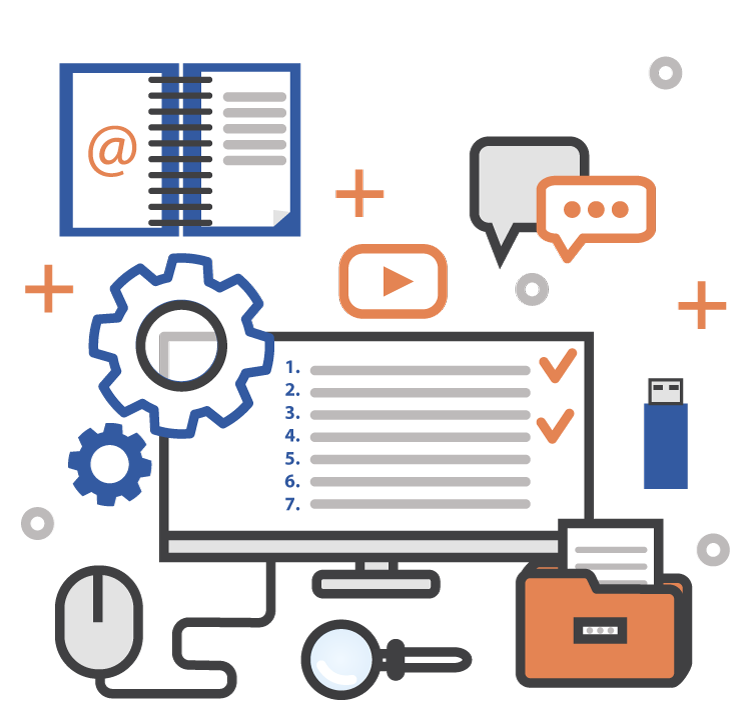 You Know You Need High-Quality Content … And Lots Of It.
Now You Too Can Take the Ultimate
Shortcut to Creating High-Quality
Content That Drives Traffic, Builds
Your List, and Generates Sales!
Creating Good Business And Marketing Content Yourself Takes Time. Ghostwriters Are Too Expensive.  That's Why You're Going To Love Taking Advantage Of This High-Quality PLR Offer From The Person Who Started The PLR Industry!  Read On…
If you want the very best of anything, then you avoid knock-offs and go straight to the source…
If you want a good pair of basketball shoes, you don't buy them from some shady character in a back alley.
If you're looking for good wine, you don't buy an unknown brand in a box.
And if you're looking for high-quality private label rights content to grow your business, you don't get it from an unknown vendor with questionable writing skills.
Instead, you go to the person who invented the entire PLR industry: Earncome.com founder Jimmy D. Brown.
Jimmy and his team have been creating high-quality PLR marketing content for over 15 years since he first coined the phrase "private label" that started it all.  In fact, I'm guessing some of your favorite marketing experts are using his content to grow their businesses. And now you can too…
Introducing Business Briefs:  A Package Of 56
High-Quality Marketing And Business Articles That
You Can Modify, Put Your Name On, And Use In Just
About Any Way You Like To Grow Your Business!
Business Briefs is a set of fifty-six ready-to-use, done-for-you articles totalling over 100 pages of content (28,000+ words) across fourteen popular business categories.
When you download Business Briefs below, you can…
Immediately "copy and paste" the content into your blog, emails, membership site, autoresponder sequences, and virtually any other distribution channel you choose.
Promote your favorite related products or services as a

call to action

at the conclusion of the articles (or as an example in the articles) or by-line.
Use the content as "research" as ready-made outlines for bigger pieces of content, classes, products and more.
Convert the content into lead magnets, videos, bonuses, infographics, content upgrades and other high-value formats.  (See a real example below!)
Use the content as part of your paid products, coaching classes, Facebook groups and more.
Rewrite as little or as much as you want to make the content uniquely yours for your unique business and your unique audience.
This is a great package for authors, coaches, online marketers, product creators and more. And that's because there are so many ways you can use this content to grow your business. Take a look at these ideas: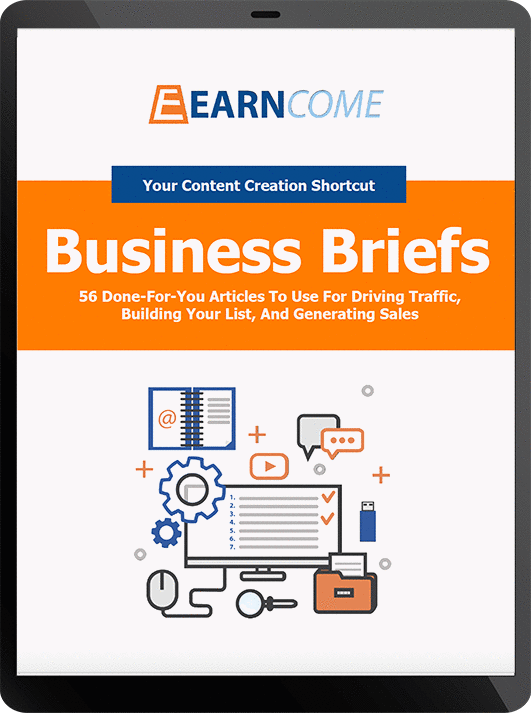 Ten Super Simple Ways To Turn
The Business Briefs Content Into Cash
Post these articles on your blog to build relationships and generate traffic.
Compile multiple articles to create a lead magnet.
Create content for your membership site using these articles.
Compile multiple articles to create a paid product.
Add to an existing product to add value to your offer.
Use one or more of these articles as the basis for a webinar.
Create a coaching course using these articles and tools.
Offer these articles and tools as handouts during an online or offline talk.
Turn these articles into videos and distribute them on YouTube.com.
Post this content on social media to position yourself as an expert and build relationships with your audience.
Let me give you an example.  We took one of the Business Briefs entitled "The Perfect Offer Cheatsheet" and converted it into a lead magnet.  We can now give that away to build a list or allow our affiliates to rebrand and give it away to generate traffic.  Or, we can include is as a bonus to one of our offers to add value and improve conversion rates.  Or, we can use it in any of a dozen different ways to grow our business.  Take a look by clicking on this image…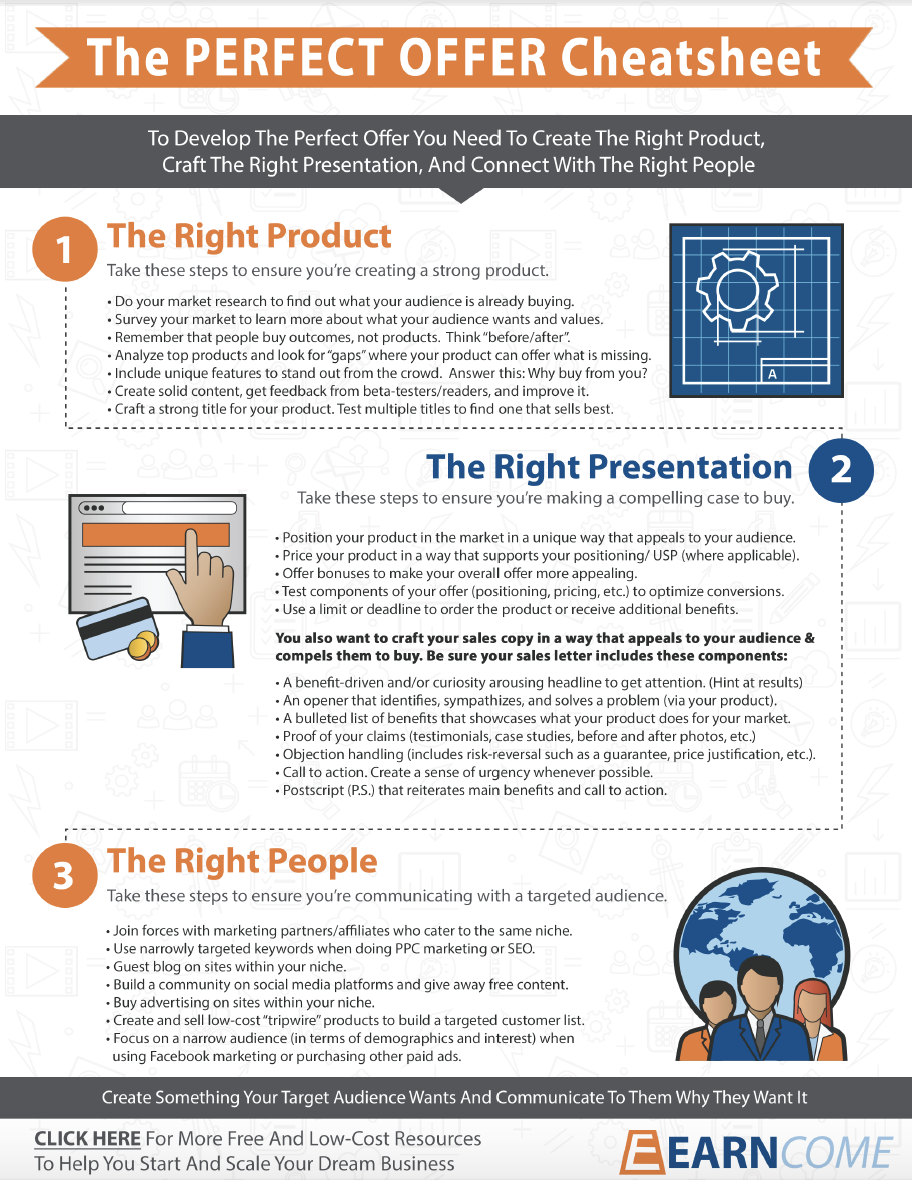 And that's just ONE idea for using ONE of the articles included in Business Briefs!
The way you can use these articles to grow your business is really only limited to your imagination. About the only thing you cannot do with them is pass on the private label rights to others. But aside from that, you can modify them, give them away, sell them, turn them into other formats… or use them in any other way to suit your needs!
This well-researched, well-written content can easily be used in YOUR business in dozens of ways to generate traffic, build your list and increase your orders.  It's the ultimate content-creation shortcut.
But what's included?  Take a look…
What's Included In Business Briefs?
You're getting 56 high-quality articles that are each between 500-600 words (approximately 28,000 words … over 100 pages!) across 14 in-demand business and marketing categories. Take a look at what all you get: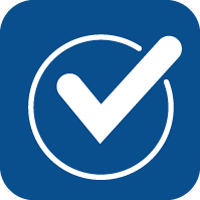 Five Savvy Tips And Tricks For Building Your Tribe
The Essential Tools And Platforms You Need For Building Your Tribe
The Engaged Audience Checklist
Four Surefire Tips For Building Your Tribe Using Social Media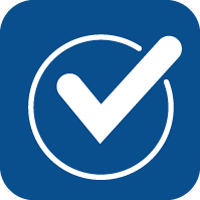 FAQ: How To Craft A Strong Brand
How To Integrate Your Brand Into Your Business
Tips For Building Brand Recognition
The Mission Statement Worksheet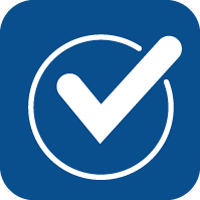 How To Become A True Expert
The Secrets Of Positioning Yourself As An Expert
The #1 Key To Others Seeing You As An Authority
Three Surefire Ways to Borrow Other People's Credibility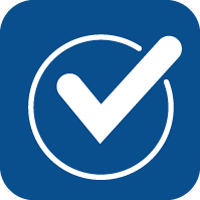 Becoming A Better Teacher And Communicator
5 Mistakes Communicators Make And How To Fix Them
The Essential Checklist For Faster, Easier, and Better Writing
Five Surefire Ways To Become a Better Coach
The Cheat Sheet For Creating High-Impact Videos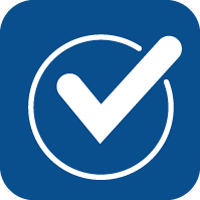 Crafting The Perfect Offer
The Market Research Worksheet
Five Ways To Create A Strong USP
The Perfect Offer Checklist
How To Add Value To Any Offer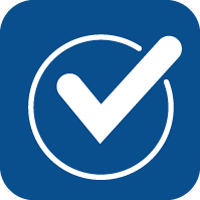 Creating A Training Protocol
How To Create a Freelance-Training Process Map In Three Easy Steps
Dos And Don'ts For Getting Fantastic Results From Freelancers
Six Super-Useful Tools For Managing Your Team
The Secrets of Getting Your Freelancer's BEST Work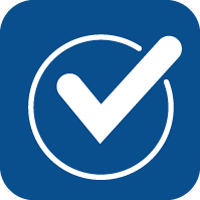 Tips and Tricks for Brainstorming and Capturing All Your Good Ideas
Think You Got a Great Idea? Not So Fast…
The "How to Turn An Idea Into a Reality" Checklist
How To Fund Your New Business Idea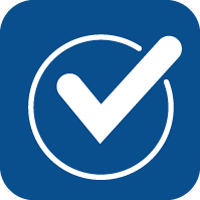 Telling Your Story To Get People To Know, Like, And Trust You
Three Common Mistakes People Make When Creating Explainer Videos
How to Create An Email Series That Builds Relationships
The Surprising Mistakes Marketers Make When Using Social Media
How to Get Other People to Share Your Story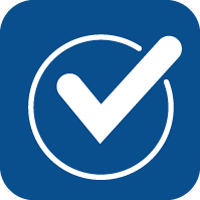 Turning Your Ideas Into Offers
The "Turning Ideas Into Offers" Cheat Sheet
The #1 Question To Ask Yourself When Mulling A Business or Product Idea
The Product Format Worksheet
The #1 Mistake Product Creators Make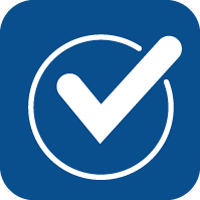 Building And Working With A Virtual Team
7 Ways To Find Freelancers
Dos And Don'ts For Managing Your Freelance Team
How To Get Even Better Work From Your Freelancers
The Dos and Don'ts for Offering Critical Feedback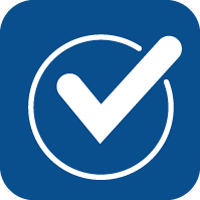 Building Customer Loyalty
The Customer Service Checklist
Three Great Ways To Build Customer Loyalty
A Customer Is Upset… Now What?
The Keys To Building A Great Customer Service Team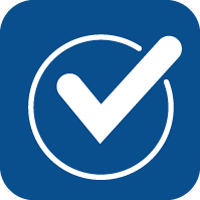 Personal Discipline For Business Success
How To Get More Done In Less Time
How To Set And Achieve Your Goals

Five Surefire Ways To Stay Motivated

How To Recognize And Eliminate Productivity Killers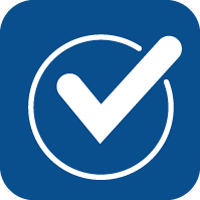 Crafting The Perfect Business Schedule
The Quarterly Business Schedule Worksheet
Warning: Avoid These Mistakes When Creating Weekly and Daily Business Schedules
The Dos And Don'ts For Creating And Executing Effective To-Do Lists
The Three Surprising Items Many Business Owners Forget to Schedule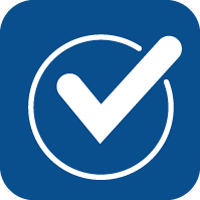 Positioning Your Business
How to Create the Perfect "Elevator Pitch"
Three Proven Ways to Position Your Business To Get a Bigger Market Share
A Checklist For Creating Content That Reflects Your Market Positioning
Field Testing Your Market Position
Want An Example?  Here You Go…
Now, you're looking at these article, checklist and worksheet titles and thinking they look pretty darn good. And maybe you're wondering if the content quality is as good as the titles suggest.
It is, but you don't need to take my word for it. Check out this sample article for yourself:
EXAMPLE ARTICLE
7 Ways To Find Freelancers To Do Anything You Don't Know How To Do,
Don't Have Time To Do Or Just Don't Want To Do
One of the keys to building a great team of freelancers is to start out by casting a wide net. In other words, don't build your team using just one source. If you want to find truly great talent, you'll want to look far and wide.
Here are seven ways to do it…
1. Ask Colleagues
This is a great way to find freelancers, because getting direct recommendations from trusted others decreases the amount of time you need to spend on due diligence. So ask for freelancer recommendations directly from your colleagues and business partners, as well as in any mastermind or other business-related groups of which you're a member.
2. Search Google
For best results, do a variety of related searches. For example, if you're looking for a writer you might search for:
Ghostwriter
Hire ghostwriter
Hire freelancer writer
Hire ebook writer
(And similar terms.)
Be sure to check both the regular search results as well as the sponsored (paid) results.
3. Get Recommendations From Current Team Members
If you already have freelancers on board, ask them for their recommendations. For example, your content writer may know a good web developer.
4. Post on Freelancing Sites
The idea here is to post projects on freelancing sites such as UpWork.com, Guru.com and Freelance.com in order to solicit bids from freelancers. Just be sure not to accept bids on price alone. Instead, do your due diligence to find freelancers with long, established histories of providing great results and great portfolios.
5. Network In Business Groups
You can do this online by seeking out business forums and social media groups on Facebook and LinkedIn. You can uncover these groups using searches such as:
Business forum
Business discussion group
Entrepreneurial group
Small business group
Not only will you be able to get recommendations from business owners, you may also get direct connections to freelancers who frequent these groups.
6. Look Locally
Still another way to find freelancers is to look locally. This is a particularly good idea if you'd like to have face-to-face meetings with freelancers. You can find these freelancers by:
Posting in local "swap and shop" type groups on sites like Facebook.
Posting on CraigsList.
Posting ads in local newspapers and websites (don't forget to include university newspapers).
Asking at local business meetings (such as entrepreneur groups or Chamber of Commerce meetings) for recommendations.
The other advantage of looking locally is that you can interview people face to face, which may be beneficial when you're looking to start up a long-term partnership.
7. Spread The Word With Your Contacts
This works especially well if you cater to business-related niches. The idea is to simply reach out to your contacts to tell them about your need for freelancers. You can blog about it, post on social media, and/or tell your newsletter list about your needs.
Conclusion
As you can see, there are plenty of ways to build your team. Just be sure to do your due diligence so that your team consists of the highest-quality and most reputable freelancers.
Like I said, these are high-quality, well-written articles, checklists and worksheets created by an online marketing expert. And now you can position yourself as an expert too by using these articles to quickly and easily grow your business!
Sounds good, right? But you have one more question…
How Much Is It?
This is premium content, not junk. If you hired a ghostwriter to create this package, you'd be looking at a four-figure sum. And most ghostwriters certainly wouldn't be able to create this sort of high-level, expert content.
And that's why you're going to be very pleased by the price.  But before we get to that, here's something "extra" you're sure to love…
Fast Action Bonus: Free Lead Magnet Template
Remember the "Perfect Offer Cheatsheet" that we showed you above?  PLR to that lead magnet template is available for $27, but when you order Business Briefs today, you will receive the .psd file for that lead magnet (along with PLR to use it for your lead magnets) at no extra charge.
Use The Free Lead Magnet Template To
Rebrand The "Perfect Offer Cheatsheet"

& Create An Unlimited Number Of
Other Original Lead Magnets From It!
You get all of the articles plus this lead magnet template when you order Business Briefs today.  And when you consider the income potential for each of the 56 articles (and the dozens of ways you can use them to sell your products), this is a bargain…
How Much Is Just One Of These Articles Worth To Your Business?
Get Over 28,000 Words (100+ Pages) Of
Rock-Solid Content For Just $1.73 Per Article!
If You Can't Make Your Small Investment Per Article Back
Hundreds Of Times Over You're Simply Not Using The Content Right!
Think about it – you can't even get a large mocha at Starbucks for under two bucks. And here you're getting each piece of content for that price.
How long would it take you to create a 500-word article? Tell you what… your time is worth more than $1.73 an article. And you can bet this entire package will pay for itself once you generate just one or two sales from links in just one of the articles.
And that's why this package of content is a really good deal… and a great investment in your business. But only if you put them to work for your business!  So get your copy now.
 Get All 56 Articles (28,000 Words / 100+ Pages) In Editable .DOC Format
PLUS The Lead Magnet Cheatsheet Bonus In Editable .PSD Format
Every effort has been made to accurately represent this package and its potential.
Please remember that each individual's success depends on his or her background, dedication, desire and motivation.
As with any business endeavor, there is no certain guarantee that you will earn any money.