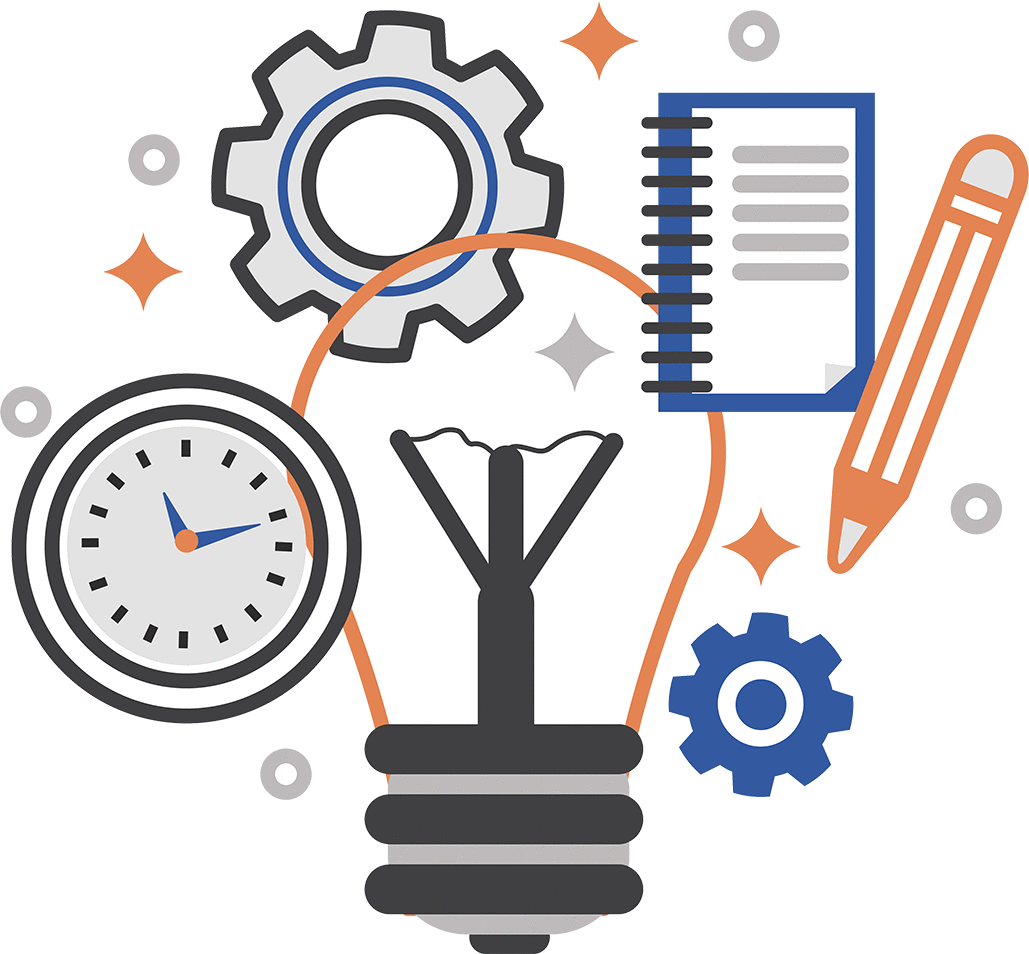 Beginners And Intermediates, Need Some Help Getting Your Business…
Off The Ground?  Growing Bigger?
To The Next Level?
Earncome Founder Jimmy D. Brown Will Personally Answer
Your Questions So You Never Have To Feel Alone And Stuck Again!
If You Are Currently Earning From $0 To $5,000 Per Month With
Your Online Business This Is The Perfect Coaching To Help You!
When I ran my first "ultra marathon", I could have easily purchased a training plan for twenty bucks.  Heck, I could have gotten some fairly high-quality information on training for an ultra for free just by searching Google.
Instead, I shelled out some money and hired a world class ultra marathon champion, Ian Torrence, to work with me one-on-one as my coach to prepare me for that first big race.
During our time together, Ian and I went over my likes and dislikes, strengths and weaknesses, schedule, options and so forth.  I asked him questions.  He gave me feedback.  At the end of our time together, I had everything in place to set me up for success.  I completed the ultra marathon with no problem.
I was so impressed, I hired him again.  This time, results were even better than before.  I ran a 35-mile beach (on the sand!) ultra marathon in Florida and tied for second place overall.  Since that finish, I've worked with Ian on and off for the past five years as my go to coach for whatever big race I find myself preparing to run.  He even helped me finish the "granddaddy of all 100 mile races", the grueling Western States 100.
Could I have done all of this alone, just reading courses and blog posts, attending webinars and watching training videos?  Maybe, maybe not.  We'll never know for sure.  What I do know for sure is that there's never been a course or class yet that answered me back when I needed specific help with a specific issue in my specific situation.  How about you?
Courses, Curriculum And Content Are Great Learning Resources,
But They Simply Can't Deliver The Personalized Help You Need
Listen to me:  there is information everywhere on just about any topic imaginable.  You can spend months and even years of your life searching for and consuming content.  In fact, it's something I highly recommend you do.  Members of my tribe know that I am a big advocate for investing in their education so they can know what they need to know in order to do what they want to do.
But, information will only get you so far.  Consider this…
What good is information if you don't know how to apply it to your specific situation?
When was the last time "information" answered your personal questions?
How does having a great course to study validate your next step to

minimize your risk

?
What happens when you get "stuck" because you don't understand the next step?
When was the last time a piece of content gave you a customized plan that fits your business?
Think about it:  aren't there countless times when you face some kind of issue where you need someone to give you an idea, point you in the right direction, offer a solution, explain the next step, or help you understand how things work?
We All Need Someone To Help Us Get "Unstuck" And Moving Forward
So We Can Get Things Done, Get Results And Get To The Next Level
There are all kinds of issues that force us to need help.  They usually fall into one of three categories…
1. We Don't Understand.  We read a manual or look over instructions – and we just don't "get it".  It's like it's written in another language that we simply can't grasp, and so we can't figure out how to get things done.
2. Something Isn't Working.  This is another biggie.  Whatever we read or learned just isn't working for us like we wanted or expected it to work.  There is a disconnect somewhere and we need help getting actual results.
3. Information Is Missing.  The problem with "one-size-fits-all" information is this … it doesn't always fit YOU.  Or, you simply don't know how to fit it into what YOU are doing.  We all need specific ideas, specific steps, specific solutions, specific schedules, specific plans that are custom-designed for our specific needs.
Know what I mean?  Regardless of what kind of problem you are encountering, all of these things have one glaring thing in common.  When you're facing one of these situations…
You're stuck!
That's the REAL problem.  The end result is, you can't move forward.  Until that issue is resolved, you're simply stuck.  You need to clear it up so you can continue on and get the result you were seeking in the first place.
In instances like these, it's always good to be able to have access to someone who can help you get unstuck.  That is, to be able to ask questions and seek assistance with someone who is qualified to help you take the next step.
Introducing Next Level Coaching:  I Can Help When You Don't Understand, When Things Aren't Working Out The Way You Want, And When You Can't Apply The Information You Already Have Purchased!
Next Level Coaching is one-on-one coaching with me, Jimmy D. Brown, where we work together to help you take your business to the next level of profitability.
Off The Ground.  If you're a beginner or are inexperienced making less than $1,000 per month, then I can coach you to help kickstart your business and get it bringing in regular sales.
Growing Bigger.  Maybe you're already making $1,000-$5,000 per month online … great!  Let's work towards ramping up revenue and setting up systems where it grows on its own while your time is freed up for more important pursuits.
Next Level.  Whether you're just starting out or are looking to scale, I can offer help to get you from where you are to the next level.  Everybody has "stuck" points that keep them from maximizing results and minimizing workload.  I can help!
It really doesn't matter where you're "stuck", I'm ready to get you moving forward toward the result you're wanting.  You've got questions, I've got answers!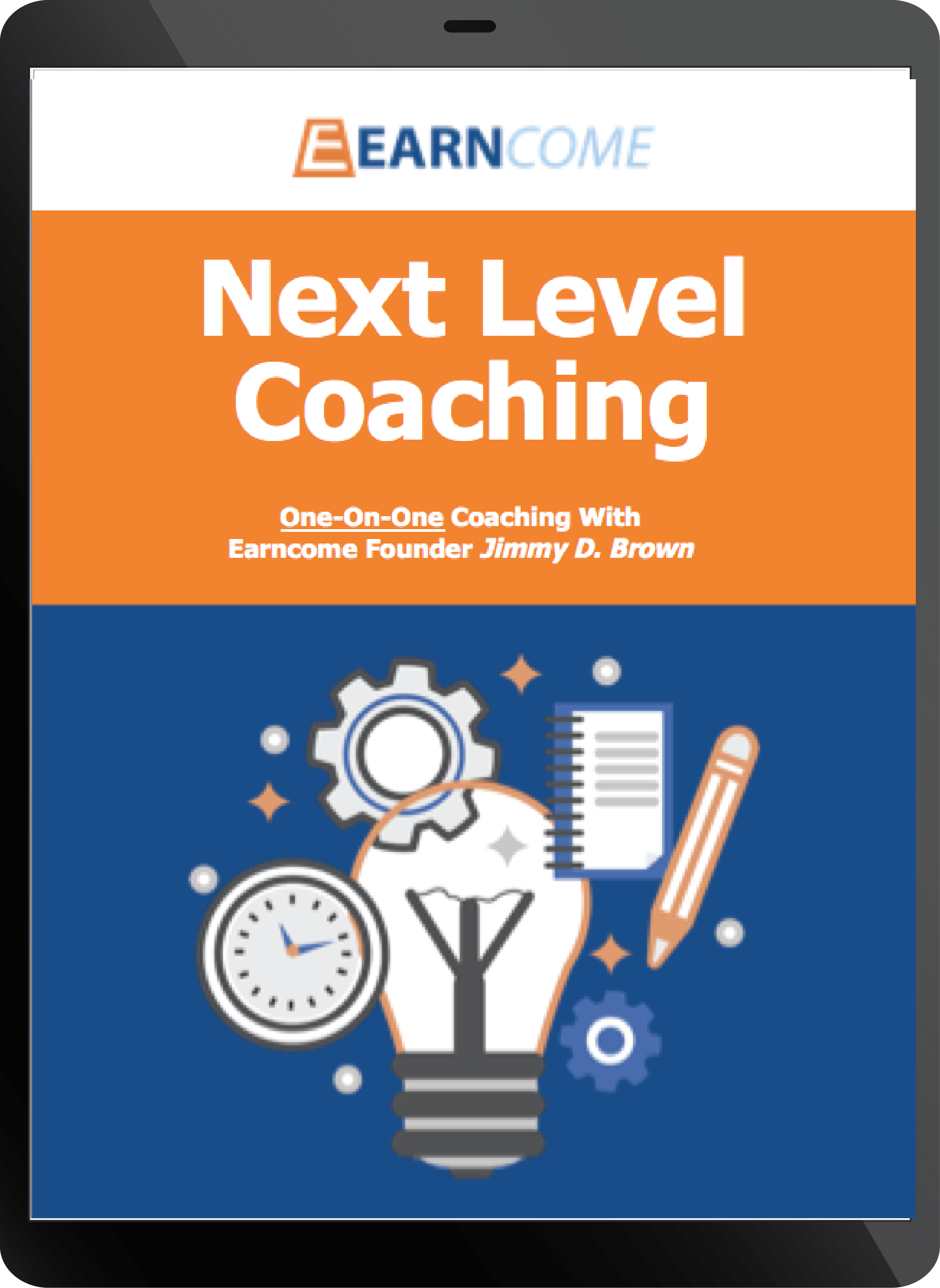 Who This Coaching Is For…
Perhaps you are wondering, "Is this for me?"  Let me help you make the decision by zeroing in on exactly who I am accepting into this program.  Are you in one of these two categories…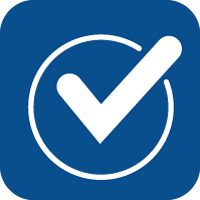 Beginners:  Anyone Currently Earning From $0-$1,000 Per Month.  If you have not yet started an online business, have yet to make your first sale, or are currently bringing in less than one thousand dollars per month, then you are an ideal candidate for this coaching program.  You will benefit from my vast experience in helping startups get off the ground to start generating steady orders.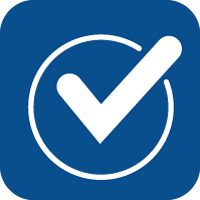 Intermediates:  Anyone Currently Earning From $1,000-$5,000 Per Month.   If you already have an established business that is bringing in regular income, but you need help getting to the six-figure threshold, then you too are an ideal candidate for this coaching program.  For almost two decades, I've reached this threshold each year with my own business and know well how to scale up revenue.
There are two types of people I am accepting into this program.  And there is a very good reason why I'm limiting the qualified candidates to those who fall into these two categories…
These are the people I can most help!
I am passionate about working one-on-one to help change the lives of Internet business owners because I know first-hand how an online business has provided the financial freedom and flexibility for me and my family to enjoy a lifestyle together that I once never dreamed possible.
Will you be one of them?  Here's what you can expect…
5 Immediate Benefits You Will Experience
With Your One-On-One Coaching…
What's in it for YOU?  Here's what you can expect from working with me one-on-one in the Next Level Coaching program…
1. You'll Get Unstuck. Whatever it is that is blocking your way and preventing you from moving forward in starting or scaling your business, I'll offer practical solutions and steps to get you unstuck.
2. You'll Save Time. If you don't know how to do something, ask me – I'll make sure you do it right the first time.  No more wasting time on "do-overs", and no more wasting time on "trying to figure it out on your own".  Hint:  I'll even uncover your blind spots that are hindering your progress. You may not even be aware of them.
3. You'll Get Custom Solutions.  There is no one-size-fits-all when it comes to building an Internet business.  You are unique!  Because of this, you need custom coaching that "fits" you and your unique situation.  Say goodbye to "cookie cutter" solutions!
4. You'll Set The Agenda. We don't have a "curriculum" that we are working through that forces you to follow something that may or may not be what you need to focus on now.  What we cover is completely up to you (although I will offer guidance to help you prioritize).  It's the best way I know to make certain you get the kind of specialized assistance that can best help you with where you are right now.
5. You'll Get Answers.  Trust me when I tell you that I understand the frustration that comes when you realize you're on the brink of a breakthrough but there are just one or two nagging questions you can't get answered.
With the Next Level Coaching, you will always get a knowledgeable, personal, and quick response to your coaching questions.  These are the markers of a great one-on-one interaction, and that's exactly what you can expect from working with me.
It's important that you get this right…
The One Rule You Must Never Break
Here is the top coaching advice I have always lived by in every area of my life where I've sought a coach, and it's the advice that I have always given to my tribe…
Find a coach who has personally achieved the results you desire
and who has successfully taught others to do the same.
Are you tracking with that?
Let me give you an example…
I don't take parenting advice from someone who doesn't have children.  I don't care if she has read every book on the subject or even written a book on the subject herself.  I don't care if she polled a million parents and distilled the information into a paper with practical tips.  You simply aren't qualified to tell me how to do something if you've never done it yourself.
Find me someone who has raised five children and I'll listen to her even if she doesn't have a book to her credit.  She has something I am greatly interested in … experience.  She knows first hand (important!) what raising children looks like.  She has undoubtedly learned from successes and failures.  She is qualified to speak about parenting because she's done it herself.  Better still would be if she has taught a class at her local church or community center to help other parents raise children.
Do you see what I mean?  When you work with a coach, it needs to be someone who has "been there and done that."  They can't help you if they can't help themselves.
This is the place where I could put in a bunch of testimonials to tell you all about how I've helped others.  And I could do that.  But, honestly, what good would that do?  Do you know these people?  I think it would be far better for you to check me out yourself.  So, if you don't know me, here's what I recommend you do:  get to know me.
Drop by Google.com and search for "Jimmy D. Brown".  It's not so much about what I say about me that should matter to you; it's what others say about me.  You shouldn't be super impressed about anything I tell you about myself here (of course I'm gonna make myself sound good), but rather you should be looking at other locations to find out what people think of me in unbiased comments.
You'll find that I'm well-respected in the industry, have a long, proven track record,
am a devoted Christian, have generated multiple millions of dollars in my own business,
and have positively impacted online businesses from every continent on the planet, except Antartica.  
Don't take my word for it.  Go take a look for yourself.  And let's get to work to impact YOUR online business!
Let's Do This To Work Together At
Getting You To The Next Level…
It's all about helping you build and improve your business, addressing specific issues of importance to you.  I'll be your guide … you tell me where you want to go.  We can work through just about anything you want to talk about that relates to an information-based online business…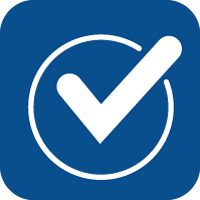 Finding ideas for your next online course or membership site.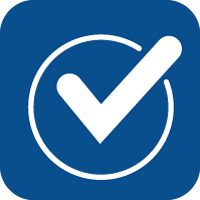 Planning out the perfect funnel (lead magnet, tripwire, core product, backend).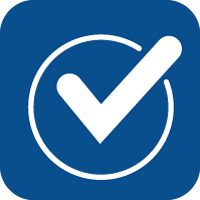 Increasing the conversion rate of your offers so more browsers become buyers.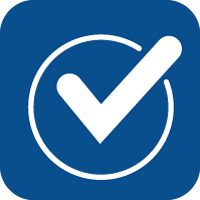 Mapping out the perfect email follow-up series to convert prospects into paying customers.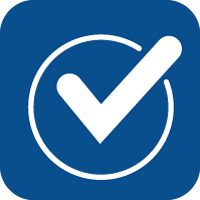 Attracting the right kind of customers and clients who are willing and able to buy.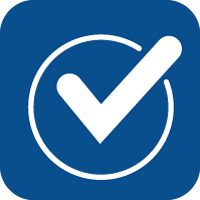 Choosing the perfect market and developing an ideal customer profile.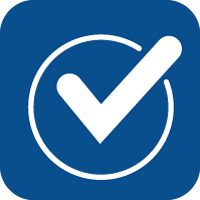 Stripping out unnecessary pieces that are time-sucks with little real business value.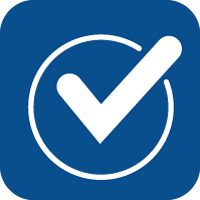 Setting up systems that allow you to get more done in less time.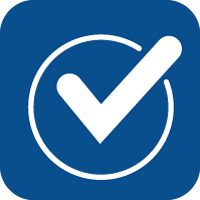 Identifying neglected profit streams that are currently untapped.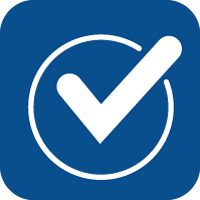 Developing an ideal schedule and short/long term calendars.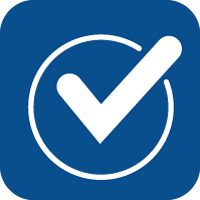 Creating "set it and forget it" processes to bring in passive income.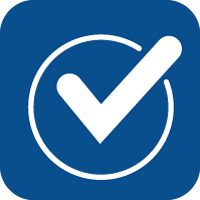 Planning out your content creation plan to build lists, traffic and orders.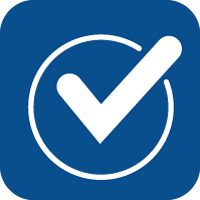 Using low-cost resources to put other people to work for you.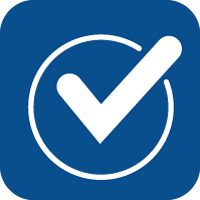 Helping you overcome stuck points by offering solutions to problems.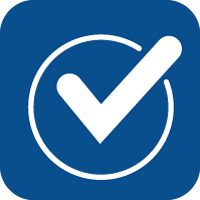 Making wise choices in every key area of your business for quick and easy growth.
What we cover is completely up to you.  The key word there is "we".  You and I.  Me answering your questions.  This isn't handled by an in-house staffer or intern.  It isn't outsourced to a freelancer.  I – Jimmy D. Brown – will personally answer your coaching questions in any of the areas listed above.  In fact…
You Get Access To Me Monday-Friday
(AKA "How The Coaching Works")
Here is how the one-on-one coaching works…
1. Order Your Coaching Below.
You will be able to choose between one week of coaching (five questions) or one month of coaching (twenty questions).  If you need some quick, short-term coaching, then the one week block will be your best option.  If you need ongoing guidance in a variety of areas, then the one month block will be your best option.
2. Download The Getting Started Questionaire.
There is a short series of questions that will let me know your goals and objectives, strengths and weakness, background experience and current state of your business.  This will enable me to "get to know" you in order to best answer and guide you during the coaching.  This is all about YOU and YOUR business!
3. Send Your Initial Question To Me.
Included with the questionaire are instructions for accessing a private coaching platform where you and I will communicate one-on-one via text. Login to the platform and provide me with answers to the questionaire.  This will also be the time for you to ask your first coaching question to me.
4. Wait For A Response.
I will login to the private platform and answer your question within 24 hours.  Typically, I will do this between 8:00-10:00 AM CDT/CST Monday through Friday. (I don't respond on weekends.). You will receive an email notifying you when I have responded, at which time you may login to review.
5. Post A Follow-Up (Optional).
If you need to respond back for clarity or to ask a related question for better understanding, you may do so.  This DOES NOT count toward your outstanding Q&A balance.  Follow-up questions are free as long as they are directly related to my response and are intended to help you apply my instructions.
6. Repeat Until Your Block Is Complete.
If you have remaining questions, then submit your next question and wait for my coaching response.  We will continue this process until your block of questions have been used.  You have one calendar month from your order date to use all questions.  You may use up to two questions per day.  Any unused questions will be forfeited.
Form a list of the top internet business owners in the world you'd like to learn from.  Now see if they even offer personal, one-on-one coaching (not "group coaching").  The overwhelming majority do not.  And, if they do, they have outrageous fees ($10,000/month) and long-term commitments required.
With my Next Level Coaching, the fees are affordable and there is no long-term commitment.
Order one block of coaching questions at a time.
You simply won't find a better one-on-one coaching program with someone at this level at this low cost. This is a RARE opportunity to work with a popular online business owner with a stellar record of both personal performance and helping others succeed.
So, are you ready to get started?  Great!  Of course, I know the one burning question on your mind.  In fact, you may have already taken a look below to find your answer…
How Much Does Personal, One-On-One Coaching Cost?
You're Asking The Wrong Question.
The Right Question Is…
How Much Is Personal, One-One-One Coaching Worth?
How much is it worth to you to have someone personally coach you, answering your specific questions about your specific business?  
How much is is worth to get unstuck so you can get past the barriers that are holding you back from where you want to go?  
How much is it worth to you – in tangible monetary terms – to take your business to the next level?
Like I said earlier, big-time coaches command big-time prices.  You might even expect to pay $5,000-$10,000 per month with an ongoing commitment.  But, I know that would be out of the reach of most people.  I really do want to help others who are in the same position I was in when I started in the late 90's.  That's why I'm pricing this as "budget-friendly" as I can, knowing that I'm trading "time for money."
Option One:  1-Week Block Of 5 Coaching Questions. $147
Option Two:  1-Month Block Of 20 Coaching Questions. $497
This is an incredible bargain when you consider how much an attorney charges for a consultation or the costs for an appointment with a medical professional or any of a number of other one-on-one advisors.  Again, I challenge you to take a look around to see what coaching costs with others and compare.  You'll find this is a deal that should be snapped up immediately.
That said, I cannot guarantee your success.  I simply don't know your background or work ethic.  I don't know how well you will follow my guidance.  There are factors beyond my control.  You will only grow your business if you apply what I share with you and do your due diligence.  Just like when Ian set me up for success in running ultramarathons, I still had to do the training and run the race myself.  What I can guarantee you is that I will give you coaching that is based on my experience and knowledge of nearly two decades of success as an online business owner.  The rest is up to you.
I know you're ready to get started working together TODAY.  But, here's the only "catch"…
The Next Level Coaching Is Limited To Just 10 Clients
Because I am personally answering these coaching questions, I don't want to overextend myself.  I'm actively involved in all of the Earncome initiatives and oversee a team of researchers, graphic designers, writers, techies, and more.   While I would like to personally coach everyone, I simply cannot.  For that reason, this is a strictly limited offer.  Only 10 clients per month will be accepted.  Will you be one of them?  Let's get started working together…
Due to the nature of this offer, there are NO REFUNDS available.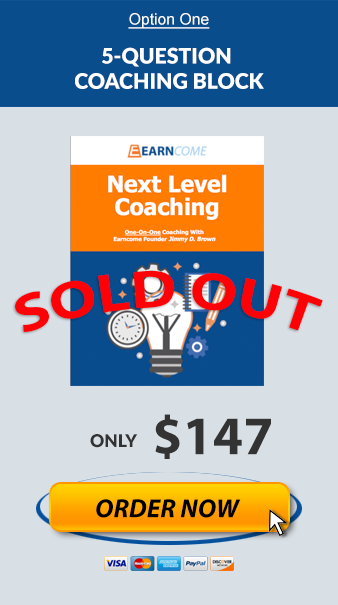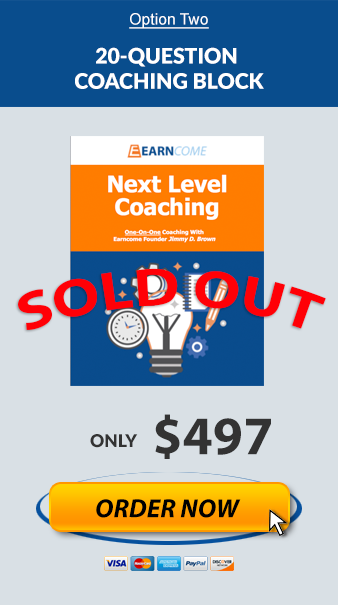 Every effort has been made to accurately represent this package and its potential.
Please remember that each individual's success depends on his or her background, dedication, desire and motivation.
As with any business endeavor, there is no certain guarantee that you will earn any money.